Call of Duty: Ghosts Onslaught DLC gameplay: aliens and Michael Meyers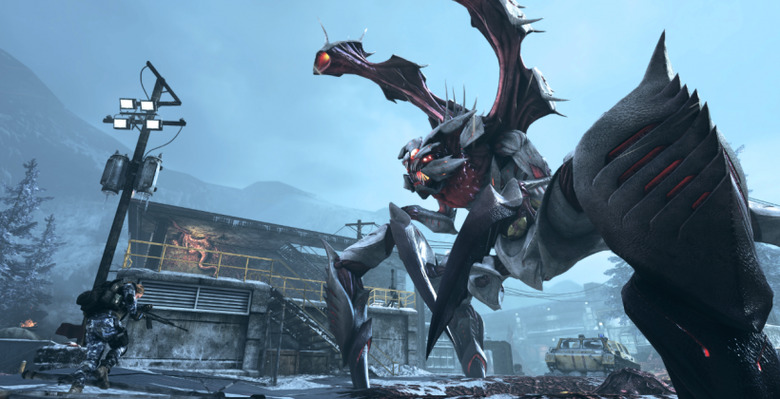 In the first of four Call of Duty: Ghosts DLC packs from the folks at Infinity Ward have ushered in this season, oddities are being distributed in heavy abundance. You'll be rolling up on Onslaught with a couple of species of beastly aliens with a couple of new weapons (or a two in one, if you prefer) and will be attacking opponents in a brand new way to play – as your favorite horror movie face Michael Meyers. It's just about as far away from Halloween as you can get with this release date in play, but we're certainly pumped to get in the holiday spirit.
Here you'll find four new maps, including Fog, Bayview, COntainment, and Ignition, and the start of the Extinction storyline with Episode 1: Nightfall. Inside Fog, perhaps most important of all, you'll find the ability to become Michael Meyers. You've got the music, an axe, and superhuman strength enough to decimate even the most well-trained of gunners.
You'll be calling in field strikes in Bayview. In Ignition you'll be rolling with a NASA launch site with rocket fire that'll burn your enemies up with a well-timed roll-out. You'll also recognize this Ignition map if you've ever played Call of Duty: Modern Warfare 2 and the Scrapyard map – it's very, very similar.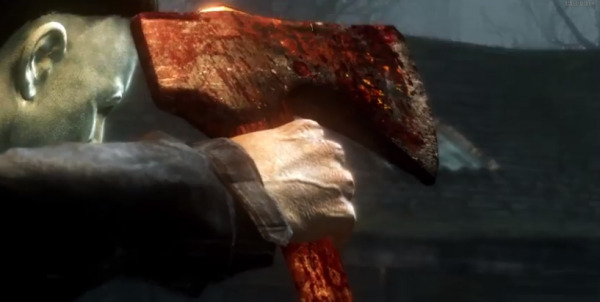 In DLC 1 you'll also be working with the Maverick Assault Rifle. This machine can be fitted with a sniper scope and barrel, making it the Maverick A2 Sniper Rifle. And you're going to need it.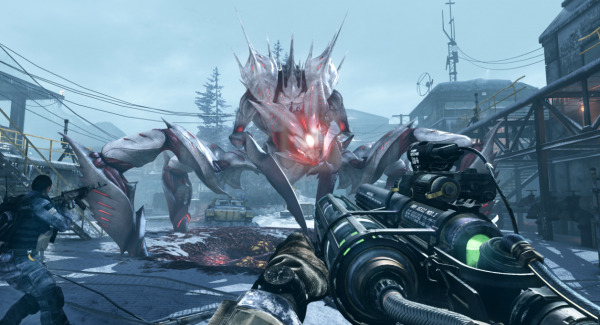 In Onslaught you're going to be exploring an alien landscape, one that starts here and lasts four episodes long – aka you'll be needing to drop more cash each time a new episode launches if you want to experience the whole storyline. This four-part series goes by the name Extinction*, and it begins in the Alaskan wilderness.
*Extinction, for those of you that have not played Call of Duty: Ghosts extensively, is a multiplayer mode of gameplay in the standard edition of the title. Once you've completed the entirety of the first level of the standard campaign.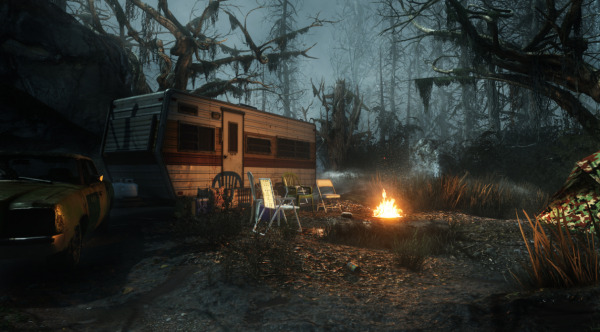 Above and below you'll have a peek at a few screenshots of the game as well as some gameplay presented by the folks that bring this game to you this winter. You'll find this Onslaught DLC coming on the 28th of January on Xbox Live, followed by releases on other platforms soon after that!