Now that Call of Duty has cemented itself as a solid zombie-killing experience, the team at Activission Publishing have made ready a push for a whole new environment for said massacres. Inside the DLC getting pumped up for release on the second of July is an Old West map with zombies. They're back, and they'll be wanting to re-take their saloon.
This update to Call of Duty: Black Ops II goes by the name Vengeance Replacers. There you'll be kicking it in a deserted tropical island, the jungles of Myanmar, and no less than an abandoned paintball course. Inside you'll not be using paintballs, it would seem, but full-fledged weapons of death. And it's all training for the big drop: Buried.
In the map and experience presented in Buried, you're going up against the "undead residents" of an Old West mining town. Have a peek at the first gameplay video for this update right this minute:
The "Buried" experience is also joined by a brand new Zombie-specific weapon known as the Ray Gun Mark II. More light-based blasting than you can handle. Also note: if you're still at a point where you've not gotten the original game, feel free to check out SlashGear's Black Ops II review from many months ago.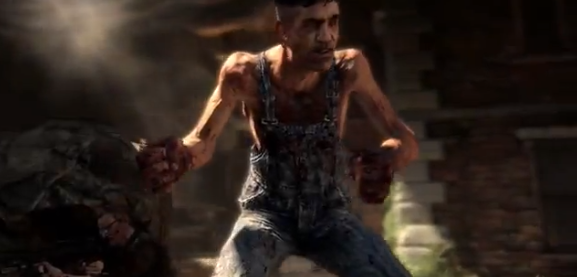 The Vengeance Replacers is being prepared for official release on the 2nd of July, just in time for those of you who love to hate fireworks to sit inside, down deep in the pits of gaming rig greatness. This upgrade will be available for everyone able to pick up rated "M" content for 1200 Microsoft Points, while all other platforms will be following "soon". And just for fun, this ESRB rating of M hits with the following warnings: "Blood and Gore, Intense Violence, Strong Language, Suggestive Themes, and Use of Drugs."