CAKE's glorious Osa+ e-bike hides a wake-up call in its details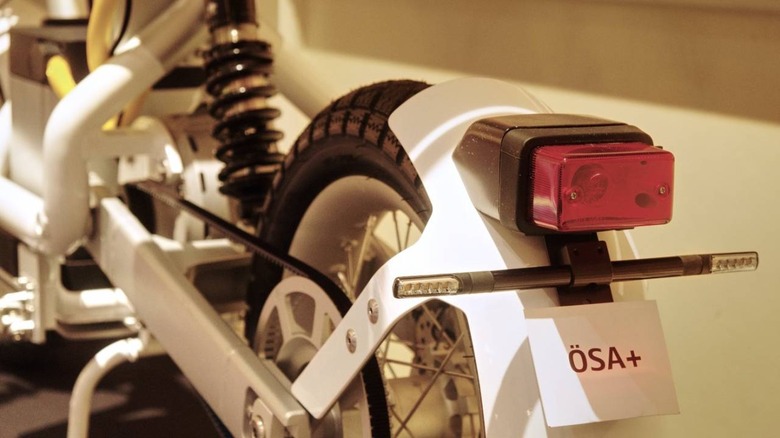 Leave it to the Swedes to make an e-bike like no other, with CAKE bringing its endearingly atypical Osa+ to CES 2020 where it wows with its detailing. And to be frank, at a show like CES – where a significant proportion of the products shown feel like they're already halfway to landfill – finding something that actually blends tech with craftsmanship is an unexpected pleasure.
CAKE broke cover with their first model in early 2018, and a fairly different ethos to go with their different styling. The company says its aim is "saluting respect and sustainability" while also making no compromises in the engineering and manufacturing of each part. And, of course, they're all entirely electric.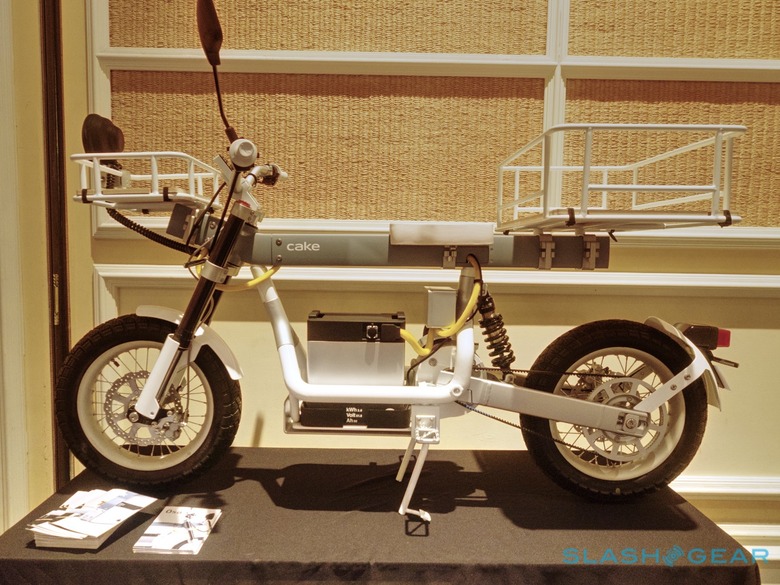 Since then we've seen the company's first e-bike start shipping, with the Kalk electric trail bike showing up in the mud and snow, as well as on the back of a Polestar 2. The promo tie-in with the EV-maker is no coincidence, either. Not only are they both Swedish, but they have some suppliers in common, such as suspension specialist Öhlins.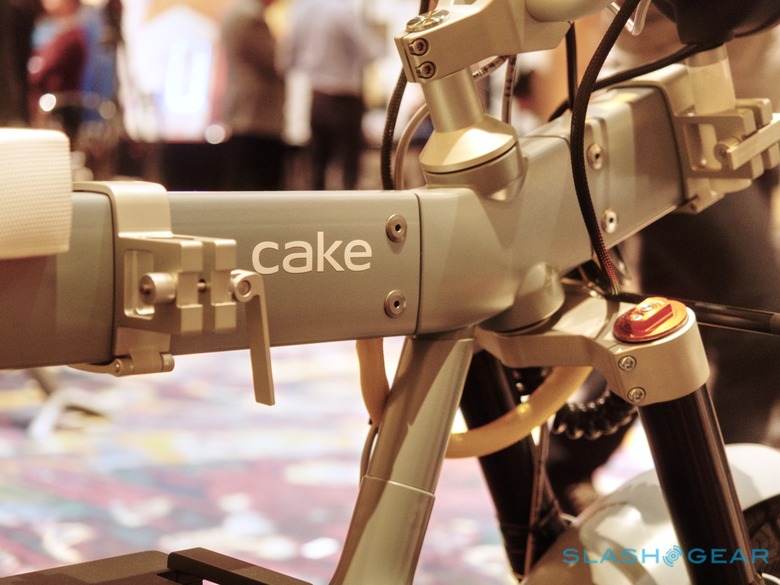 If the Kalk is specialist, then Osa+ – and its Osa Lite sibling – are for more everyday riders. CAKE confirmed to me at CES this week that the first customer orders are now expected to ship in March. Place an order today, and you can probably expect it in June.
Engineering may have taken priority, but there's a very distinct aesthetic to Osa+ that I find incredibly appealing. CAKE says it was inspired by things like LEGO in how it pieces its e-bikes together, with dual goals of ease of assembly and repair, and building something that's more conducive to tinkering. There's a distinct visual honesty to it, too.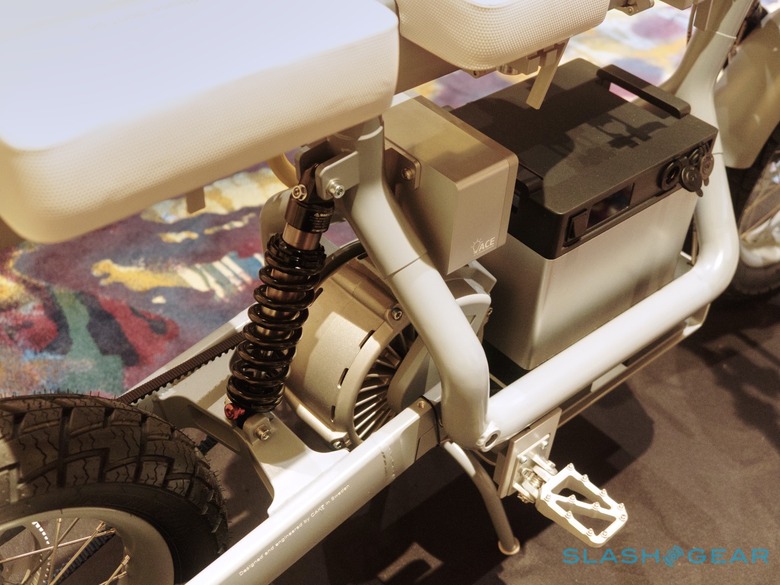 Osa+ doesn't hide its battery inside a sleek fairing; its frame isn't assembled with hidden screws. Everything is out in the open, from the exposed casing of the electric motor to the chunky wiring for the battery and lights. CAKE's locking brackets are a particular joy, easy enough that adjusting the position of the seat – or adding a second – is the work of seconds, without sacrificing sturdiness.
That modularity extends to the accessories. You can have Osa+ as a relatively minimalistic bike, or you can add on baskets and other convenience features. Even they're charmingly transparent in their construction, like the layered plywood base to the baskets.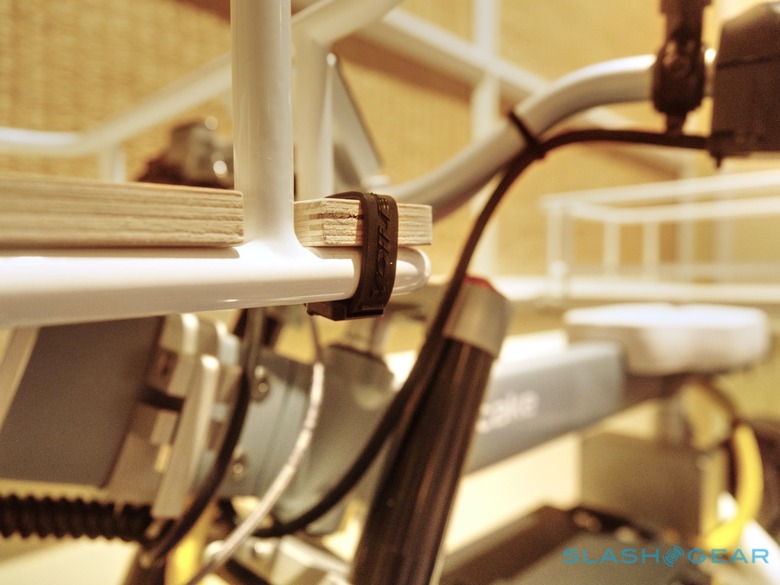 You shouldn't confuse simplicity with a lack of features, though. Osa+'s top speed is still 63 mph, and CAKE expects around 63 miles of urban riding with the Long Battery or 37 with the Lean Battery. The easy access to that battery, incidentally, should make switching between fully-charged packs much easier. A significantly larger rear sprocket allows for direct drive: torque remains high, but there are fewer moving parts.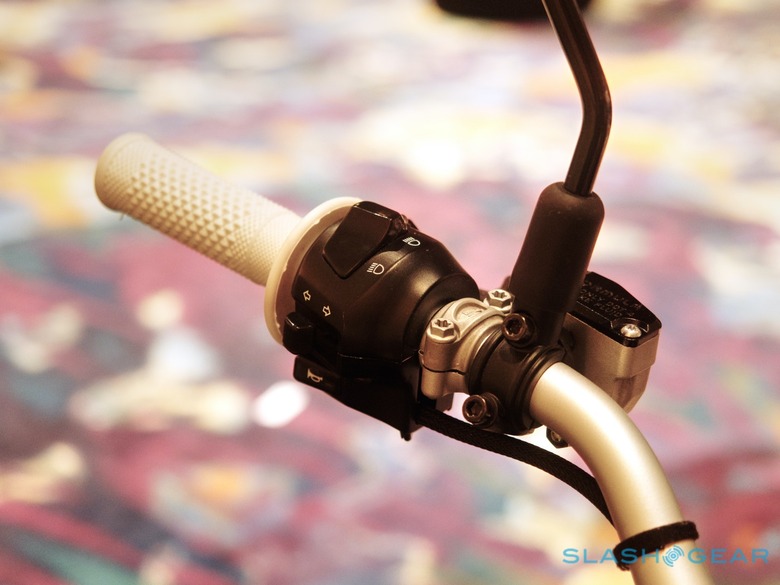 The two batteries have integrated 5V and 12V outlets, so they can be used to charge up phones, tablets, and laptops. CAKE also has an optional DC-AC power converter, so that you can get up to 1,500W from standard US/EU outlets, at 110V or 220V. A fully charge, meanwhile, takes about three hours on a regular outlet.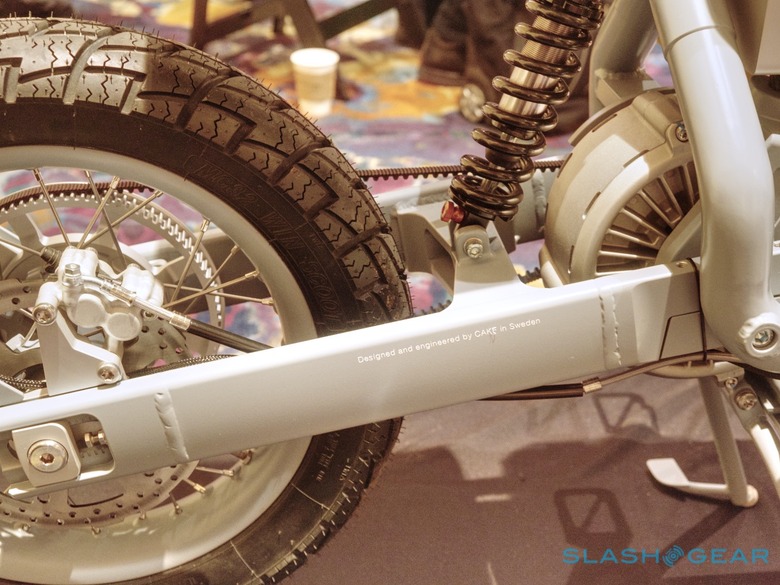 If there's a drawback, it's that clean design and distinctive style don't come cheap. Osa+ kicks off at $8,500 with the Lean Battery, or $9,500 with the Long Battery; Osa Lite is a more basic electric moped, but still starts at $6,500. True, e-bikes aren't necessarily inexpensive, but there's definitely a premium to be paid for what CAKE is offering here. The Swedes' argument is that sustainability is worth paying for.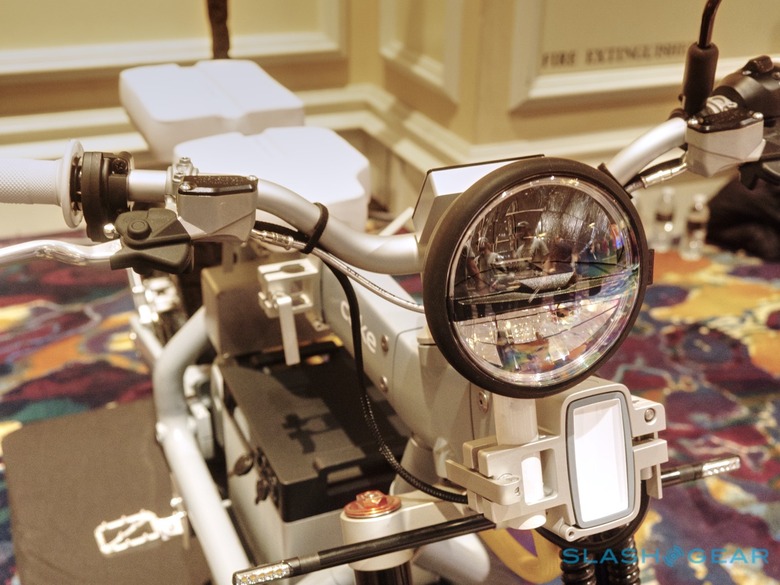 I find that hard to argue with, and to be blunt, it's an ethos I think a lot of CES exhibitors could do with borrowing (or do more than just pay lip service to). For the moment, I suspect sightings of CAKE e-bikes on US streets will remain rare, but it's a beautiful reminder that good tech needn't be cold and calculated.