Cadillac's next-gen CUE gets Tesla-style updates, new UI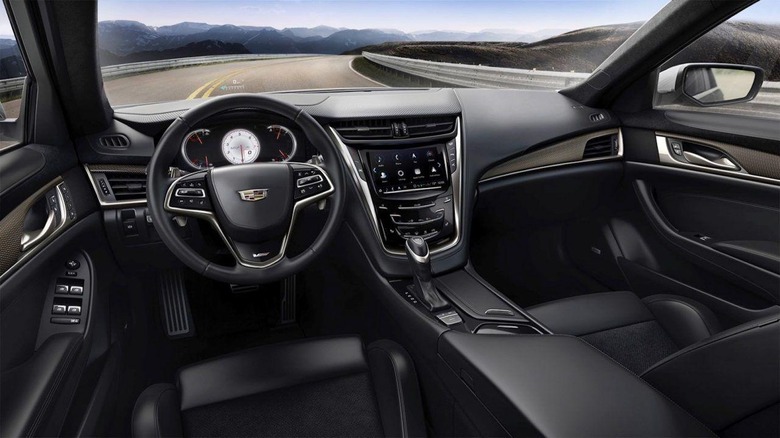 Ask Cadillac drivers the one thing they wish the luxury car company would update, and you'll probably hear "the CUE infotainment system" most often. CUE, the touchscreen multimedia and navigation software found in cars like the CT6 and XT5, certainly wasn't lacking in ambition, but neither has it been called the most user-friendly system. Now, that's all set to change with a brand new version.
Dubbed the next-generation Cadillac user experience – or "next-gen CUE" – it's an all-new platform. Along the way, Cadillac's engineers have integrated concepts familiar from Tesla and others, like over-the-air (OTA) software upgrades. There's also a big focus on personalization.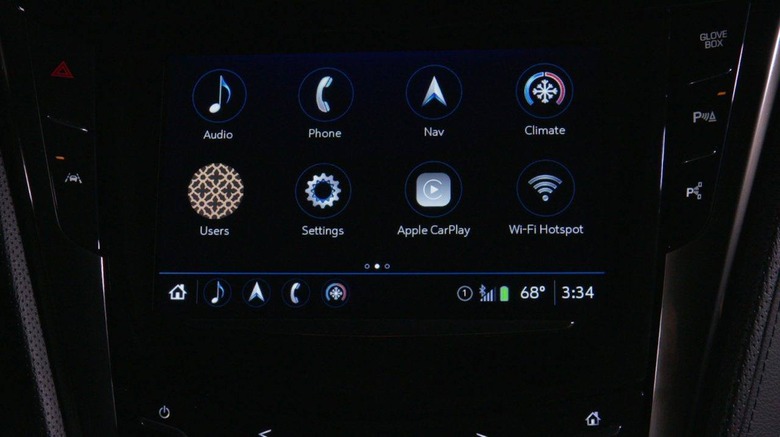 So, each driver get their own CUE personal profile, within which they can establish vehicle and display settings, their favorite contacts, and even route preferences for the navigation system. The settings can be adjusted either from within the car itself, or via Cadillac's website. Most usefully, those profiles are stored in the cloud rather than just on one individual car.
That means, if you switch vehicles – something Cadillac is hoping people will do frequently as part of its BOOK subscription-based ownership scheme – each car will automatically set itself up to those preferences. It'll also carry across a history of recent locations in the navigation.
Those will show up in another of the next-gen CUE's features, a redesigned navigation app. Available as an option, it has a revamped interface that promises to be less busy than on the old system, along with live points-of-interest, traffic information, fuel pricing, and parking information courtesy of the 4G LTE connection. The voice recognition system has been upgraded too, as well as the on-screen search via the touchscreen.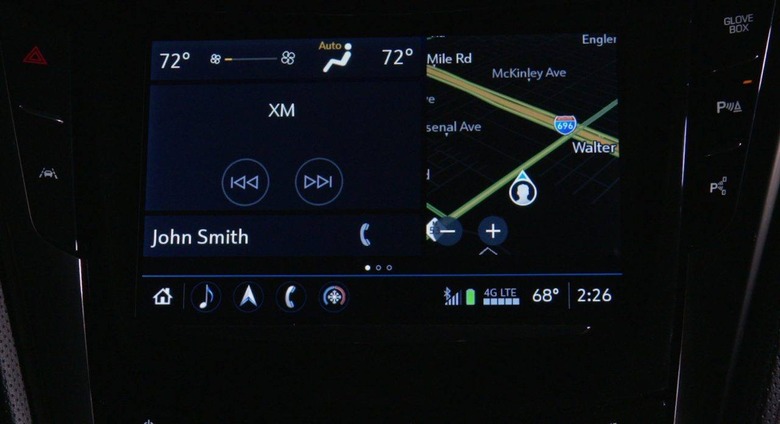 Opt-in, and the next-gen CUE navigation will progressively learn from your driving. Over time, it promises to adapt to preferred routes and destinations, as well as offer predictive suggestions based on where you frequently go and what the traffic situation is like. If you'd rather, you can plug in your iPhone or Android device, and use CarPlay or Android Auto instead.
As for the 4G LTE connection, that offers a WiFi hotspot for up to seven wireless clients, and works with OnStar too. It'll allow the myCadillac smartphone app to remotely access things like the locks and check maintenance schedules too. OnStar Smart Driver, meanwhile, is an opt-in service which offers up feedback on driving, fuel efficiency, and more.
NOW READ: 2017 Cadillac CT6 Review
We'll have to see how the next-generation CUE holds up in practice to see if other criticisms like lag have been addressed, but it's definitely a solid start. Cadillac says the new infotainment system will be rolled out first on the 2017 CTS, which is set to hit dealerships by the end of March. After that will come the 2018 XTS and ATS sedans, and then other vehicles "in future model years."