Cadillac's Super Cruise semi-autonomous driver assistance system, while allows you to take your hands off the steering wheel while on the freeway, will spread to the automaker's entire range from 2020. Launchd last year, Super Cruise is one of the key distinguishing technology features from its luxury car rivals. However, it's only currently available on one model.
That's the 2018 Cadillac CT6, and even then Super Cruise is only fitted as standard to the top-spec CT6 Platinum. It's also available as part of a $5,000 upgrade package on the mid-tier CT6 trim. Unsurprisingly, that has limited the number of people who have actually been able to make use of it.
It's a shame, since Super Cruise is something genuinely different when it comes to driver assistance. Although not fully autonomous – which, currently, no production car for sale is – it goes further than most in terms of letting the driver remove their hands from the controls. In addition to keeping pace with other traffic, it can keep the car centered in the lane. Where rival adaptive cruise control systems with auto-steer still demand drivers frequently return their hands to the steering wheel, though – Tesla's Autopilot included – Super Cruise does not.
Instead it uses a different way to make sure the driver is paying attention to road conditions, and is ready to step in should something untoward or unexpected happen. A camera mounted on top of the steering column tracks the driver's eyes: if they stop paying attention, or aren't looking ahead with sufficient frequency, the car lights up the steering wheel to remind them. If they continue to ignore the road, the car will bring itself to a halt.
Now, Cadillac says it plans to bring Super Cruise to more of its models. From 2020, the technology will be available across all Cadillac models. After that point, Super Cruise will then start to expand to other GM cars. Exactly which models that will include hasn't been revealed yet.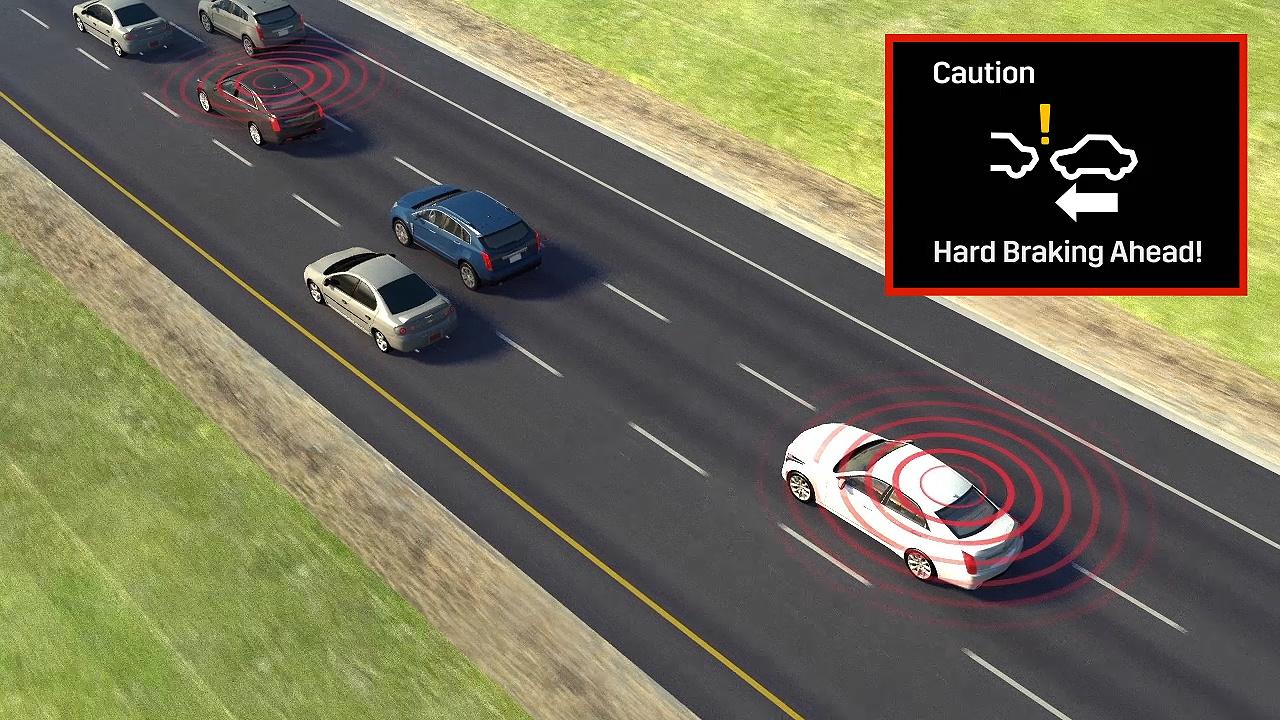 Meanwhile Cadillac also has plans for vehicle-to-vehicle (V2V) communications. That was launched on the Cadillac CTS sedan back in 2017, allowing the cars to exchange traffic and emergency information when they were within round 1,000 feet of each other. That way, drivers could get a preview of the road conditions, even if they were out of the line of sight.
As with Super Cruise, though, the fact that the automaker only offered V2V on one model has limited its usefulness. Happily, that's going to change by 2023, with Cadillac saying the technology will appear on a "high-volume crossover"; after that, it'll expand across the rest of the line-up.