Cadillac CT6 Sneak Peak: Featuring Bose 34-Speaker Panaray Sound System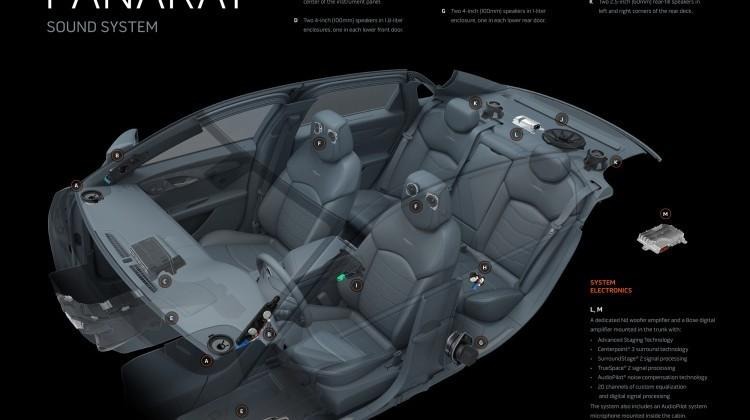 Cadillac is really upping its game with its 2016 Cadillac CT6. The CT6 will feature Bose audio; to be precise, it's Bose's new Panaray Sound System. 34 speakers, including amplifiers, tweeters, and a 10-inch woofer will shower the passengers in a sound experience they can only get in the CT6. Twin speakers are built into the headrests, and nearly all of the 34 speakers measure in at under 4 inches in diameter. To keep the bass pumping, the Panaray has twin amplifiers mounted in the trunk. An Nd woofer amplifier and Bose digital amplifier blast the beats to fill the cabin with heavy bass lines.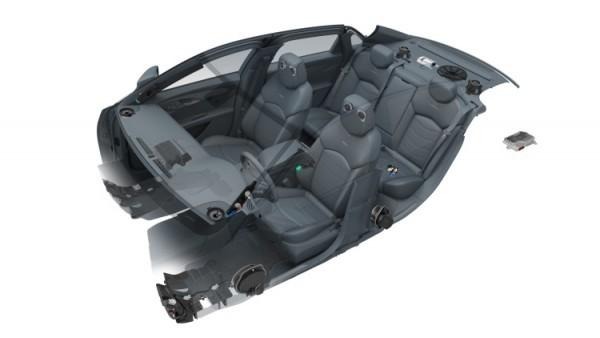 According to Bose, the new Panaray Sound System was designed exclusively for the Cadillac CT6. Right now, the Panaray will only be available in the CT6, but we hope that such a promising sound system finds its way to other Cadillac models too.
These are the first interior shots of the CT6 that we've laid eyes on. Ironically, the interior mock-ups were released by Bose and not Cadillac. We analyzed the interior shots looking for differences between the Cadillac CT6 and the current CTS, but we didn't find much of a digression in design. There is a slight discrepancy in the shape of the headrests, and upon inspection, the seat switches are now mounted in the doors.
The CT6 is Cadillac's new flagship sedan and was actually modeled off of the 2013 Elmiraj concept car. It's a perfect example of how envisioning the future through conceptual design can manifest in reality. This is our first peek into the interior of Cadillac's new flagship. We can't wait to get a better feel for the design when Cadillac actually releases some images themselves. For now, we'll just have to salivate over what Bose has shown us, while wishing for a test drive.
Check out the SlashGear Cars Hub for all auto news, all the time!