Byton M-Byte e-SUV reveals the reason for its 48-inch dash display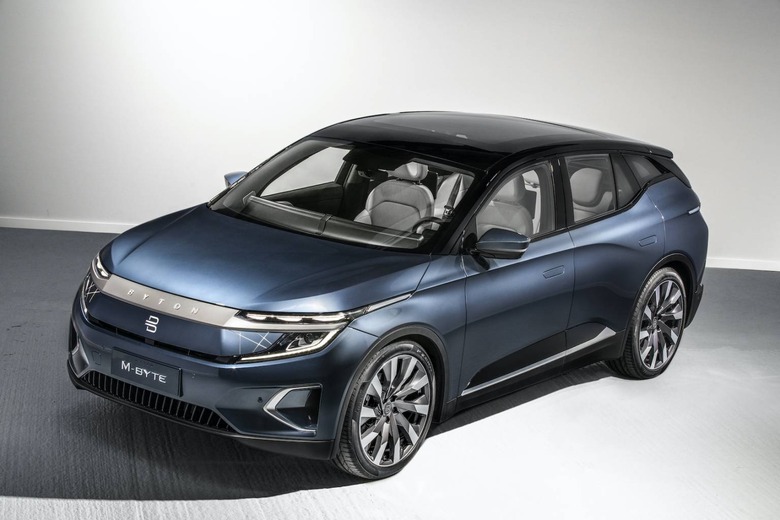 EV maker Byton wants to make sure there's more than just a speedometer on the vast, 48-inch display in its upcoming M-Byte electric car, announcing a host of content partners along with inviting developers to cook up apps for the vehicle. Pre-series production of the M-Byte kicked off in fall 2019, though the SUV isn't expected to arrive in the US until later in 2020.
One thing the automaker hasn't been shy in showing us is the high-tech cabin of the M-Byte. While we've seen bigger and bigger displays in production vehicles over the past few years, with Tesla arguably leading the way in putting almost every control onto a touchscreen, Byton is taking that even further.
The whole dashboard of the M-Byte is one, wide, sweeping display. A full 48-inches, it promises to be the largest in a production vehicle. It also, however, raised questions as to just why Byton needed such a sizable panel.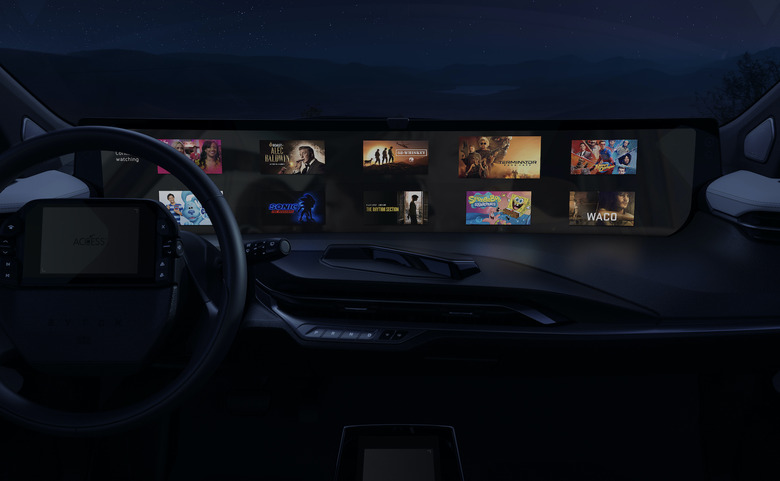 The answer, the automaker is explaining at CES 2020, is more content than you'd typically expect to find in your car. Courtesy of a deal with ViacomCBS and ACCESS, for example, there'll be streaming video beamed to the dashboard. XPERI will have Digital HD Radio and DTS Connected Radio, with over 4,000 digital audio services on offer. The M-Byte will be able to seamlessly transition between regular broadcasts and IP streaming, depending on connection strength.
It won't just be multimedia, though. Byton will use AccuWeather data for weather forecasts, showing not only the current conditions but predictions for the car's destination. There'll be voice control using Aiquodo Voice to Action – which will allow for remote control of apps on a smartphone over a Bluetooth connection – with intelligent app and service predictions, as well as touchscreen control.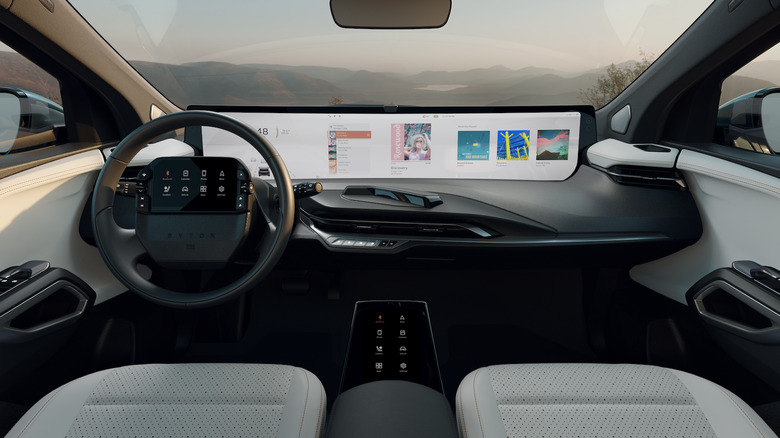 CloudCar, meanwhile, will offer its natural-language voice recognition for points of interest (POIs). That will combine in-car processing and cloud-based processing, so that even if you're out of data service range you'll still be able to get an answer. Road.Travel will add to that with trip-planning, with AI-powered restaurant, POI, and hotel suggestions.
Behind the M-Byte dashboard, Android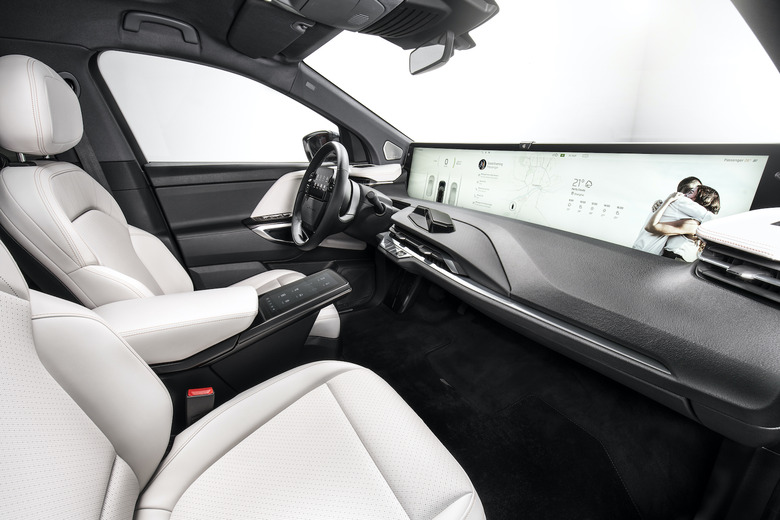 While it may not be as familiar a form-factor as a phone or tablet, Byton's Stage for cars is also powered by Google's Android. That opens things up for developers, and the automaker is also announcing a way for coders to bring their third-party software to the vehicle.
The Byton Developer Program will include all of the UX documentation and guidelines that app-makers will need to integrate seamlessly with the rest of the dashboard. It'll be open to everything from entertainment through to e-commerce, health, and productivity apps. That might mean ordering concert tickets or airport parking while you're on the road, responding to important work messages, or new mashups of location-based services.
Byton says it's aiming to launch the M-byte SUV at $45,000, with a range of around 250. It'll go up against electric SUVs like the Tesla Model Y, the Volvo XC40 Recharge, and the Fisker Ocean.