By-Design digital frames incorporated Digital Tuner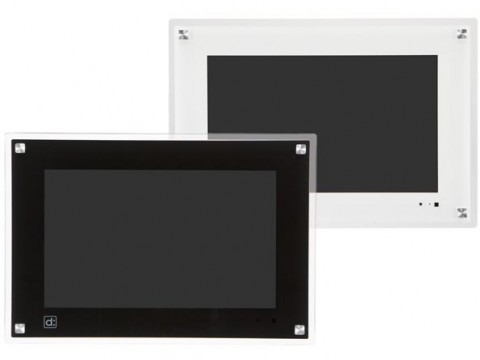 We may receive a commission on purchases made from links.
With new features continue to evolve in digital frames, it's hard to differ nowadays' photo frames from PMP or MID devices. They stay stationary and much bigger but not longer burden a single role digital slideshow device for photo display. A recent Japanese frame maker even went as far as incorporating a digital TV tuner.
We've seen digital frames with weather forecast, Wifi, OLED touchscreen, DLNA-compliant and many of them incorporate music and video playbacks. By-Design DP-1001DW is a step ahead with a built-in Terrestrial digital tuner to receive Japanese broadcasting on its 10.2-inch display with 800x480 pixel resolution. The LCD is capable of 300 cd/m2 brightness and 200:1 contrast. In additional of tuning digital signals, it reads JPEG, WMA and Dvix media files from an onboard 64MB memory, USB connected storage or memory readers from SD, MMC, memory stick PRO, Duo and PRO Duo.
Estimated price tag at 49,800 yen ($540), the By-Design DP-1001DW is out of reach for a digital frames, not to mention the tuner is not operable in US region, the $900 Kodak's OLED frame looks like a much-geeky investment.
[By-Design via akihabaranews]