Amex Digital photo frames are feature-rich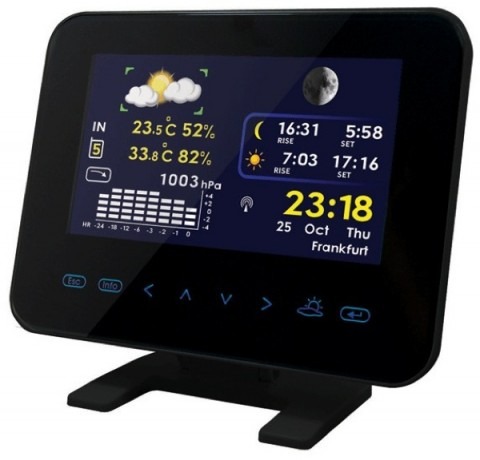 Amex Digital is extending its Blu-ray optical drive/decks business to unveil a pair of multifunctional digital photo frames, SR-7 and SW-7. The former features an indoor thermometer, radio controlled dual alarm clock and is capable of multimedia playback; while the latter does it all with an additional weather station.
The new Amex's digicframes sport a 7-inch widescreen display with 800x480 resolution, and support multimedia playbacks from Jpeg, AVI, Mpeg 1/2/4 to MP3 files. An internal memory storage is included (size unknown) for both units, as well as an external media card reader to support SD, xD, MMC, MS and CF cards. Other features include calendar display, user adjustable brightness control, photo album slide show and USB connectivity.
The SW-7 adds a wealth of weather reports to forecast indoor/outdoor temperatures, humidity, and has barometric pressure meter display, as well as showing the moonrise, moonset, sunrise and sunset data.
The Amex Digital SR-7 is available in silver and black finishes while the SW-7 only comes in black. Pricing and availability have not yet announced.