Buick's Avista looks great in red. You still can't have one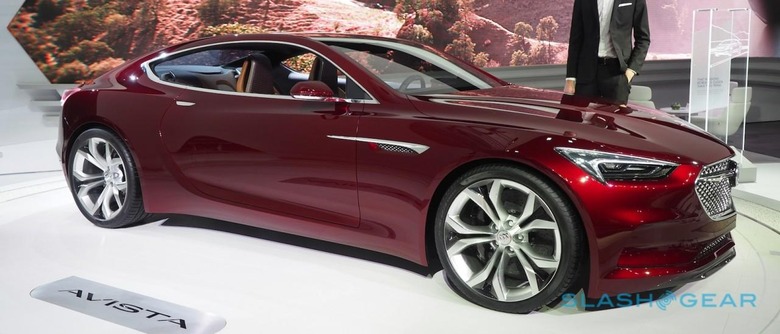 As elaborate teases go, bringing out your widely-acclaimed concept car in another stunning finish but refusing to green-light production ranks pretty high up on the list. Buick is certainly reveling in the attention the Avista concept has been receiving, and for the New York International Auto Show it has brought along a new version of the slinky coupe.
Whereas every Avista we've seen so far has been the metallic blue of the original concept car, first revealed in Detroit in January, the New York show-car is a lustrous metallic red, instead. It's a color the concept wears well, too, the deeply sculpted lines catching the light and contrasting nicely with the ultra-polished chromework on the grille and elsewhere.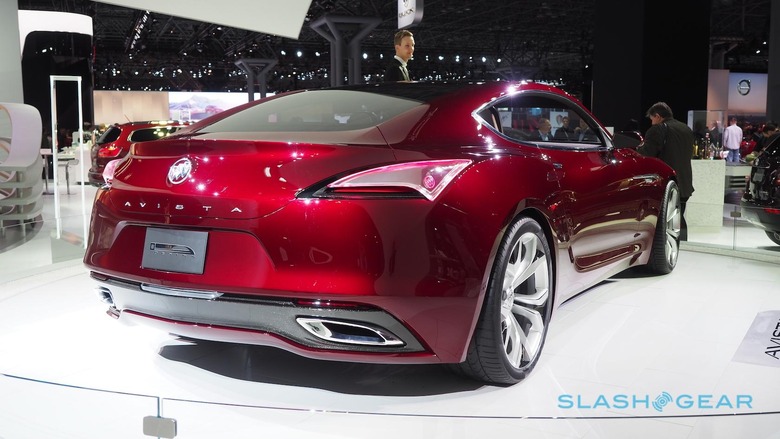 This is no mere respray, however. The interior has been given a full re-trim, too; gone is the pale grey leather that the original sported, replaced with tan leather that stretches across the seats and the dashboard.
If anything, it makes the Avista look all the more ready for production. Whereas the blue Avista felt more like a sci-fi movie prop inside, this darker, tan-finish feels much more in keeping with Buick's corporate style.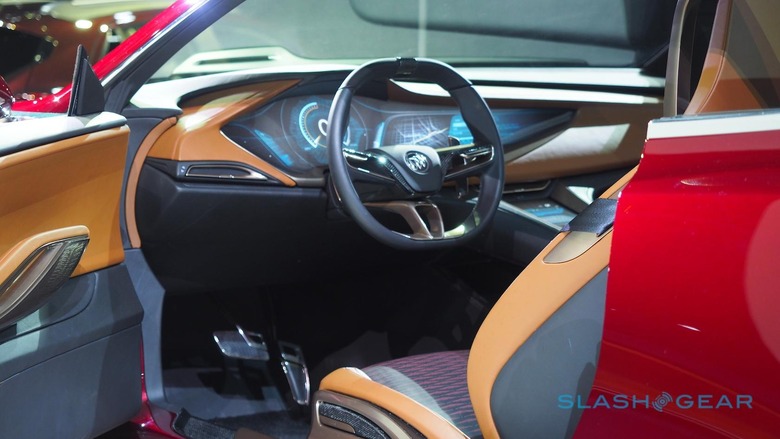 There's been no change in the digital instrumentation, mind, and the interior is still a touchscreen playground.
Buick used 3D printing and other advanced production techniques to create the waifish seats and other elements of the trim, and while most of it is stuck in a demo loop of CGI graphics, the car itself does indeed drive.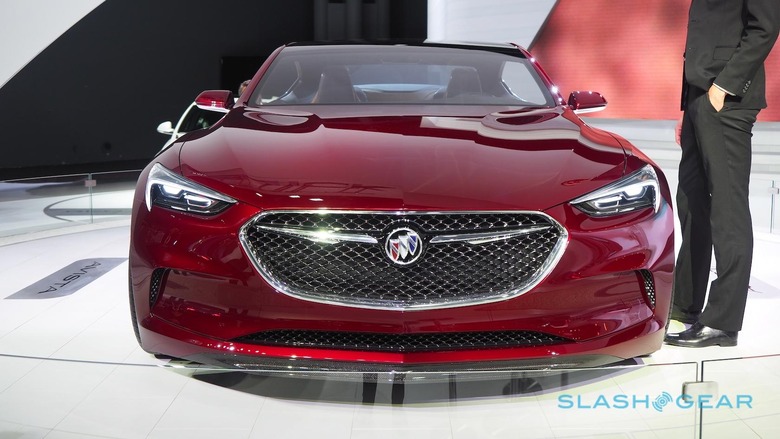 Buick envisages a V6 twin-turbo and around 400 horsepower, pushing the rear wheels. Unfortunately, those actually given the opportunity to do any driving are few and far between, and they're all on Buick's payroll.
Speaking in New York this week, Buick's Duncan Aldred – the vice president of sales, service, and marketing – was again questioned on whether the positive reception to the concept was encouraging the company to put a production model on the roadmap. Sadly the news still isn't all that promising.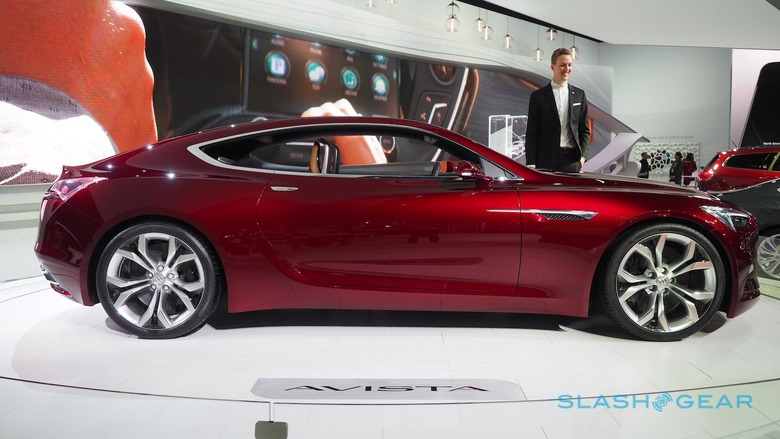 NOW READ: How Buick got its mojo back
While the Avista would, in fact, be "very buildable" Aldred insists, there's still no official word on whether that could happen.
Buick is still considering everything, Aldred confirmed, the company won't be drawn on whether the grand tourer has a future, and certainly has no production confirmation to make now.
That may well come down to China, a market which has been driving Buick's sales performance considerably in recent months. If drivers there were keen on a big, luxury coupe, it could go a long way to helping convince GM execs to look favorably on the project; however, the concept is yet to be shown in the country, and the inclination toward luxury sedans might mean that even were Buick to consider exports, demand simply wouldn't be there.