Buick badge dropped to make way for luxe Avenir sub-brand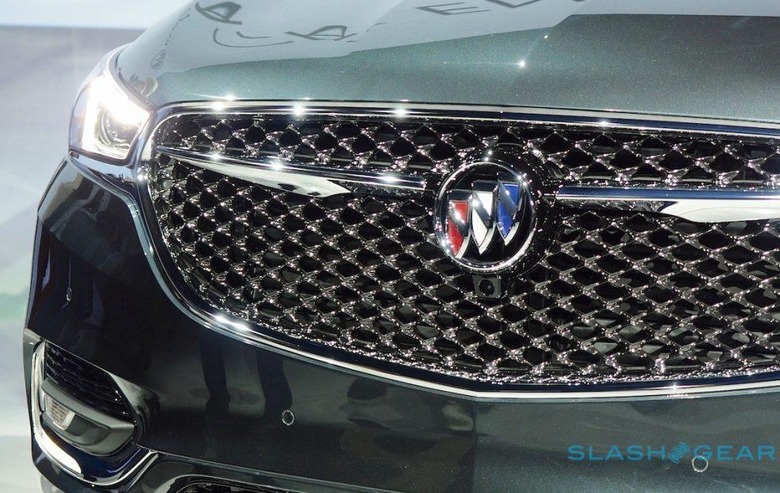 Bye-bye Buick – or the trunk badging, anyway. The American automaker may have spent the past couple of years trying to remind car-buyers that it exists, but it's now taking the unusual step of removing some of that branding. As of Buick's 2019 model year cars, which are already beginning to arrive now, there's a big shake-up in where you'll find the company name.
Look at the trunk, and you'll no longer find the "Buick" nameplate. Instead, the automaker is relying on its logo – front and back – being distinguished enough to mark the car's identity. Of course, it'll still be including things like model name and other badging there.
It's a confident step, but not an entirely new one if you've been watching Buick outside of the US market. China has become one of the automaker's most popular regions, with sales in 2017 topping 1.18 million cars. There, Buick cars already do without the brand's badging.
As a result, Buick spokesperson Stuart Fowle points out, this US decision will help with "global consistency." He also suggested that it will give the automaker more flexibility with badging for its Avenir range. That falls somewhere in-between special models and a high-end trim, borrowing the Avenir name from the widely-acclaimed concept car Buick debuted back at the start of 2015.
Update: According to Fowle, "the decision was made for global consistency, but is also backed by research that indicates the Buick tri-shield logo is very recognizable on its own."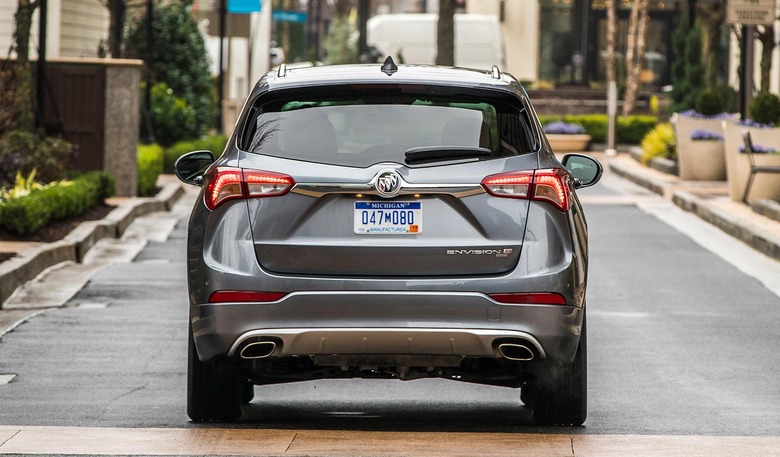 Rather than put the concept car into production, Buick instead decided it could make better use of Avenir as a name. Starting with the 2018 Buick Enclave Avenir, it's now used to signify the highest trim level of the automaker's products. Buick is treating it like a sub-brand, and counting on the fact that owners will be more interested in wearing that on their trunk than the regular name.
The 2018 Enclave Avenir, however, did still get Buick badging. GM Authority, though, spotted it was conspicuous by its absence on the 2019 Buick Envision, with the automaker confirming that it was an intentional shift.
The new Envision is a revamp of the existing small crossover, most notably comprising of aesthetic changes to the front and rear. The grille has also been updated, and there are new wheels for the 2019 model year. Under the hood, there's now a new 9-speed automatic transmission paired to the 2.0-liter turbo gas engine, which has itself been bumped up in power to 252 horsepower and 295 lb-ft of torque. That, Buick claims, means a 0-60 mph time just short of half a second quicker than the 2018 Envision. Currently, there's no word on whether an Envision Avenir is on the cards.