2018 Buick Enclave Avenir Launches Luxe Subbrand With Premium SUV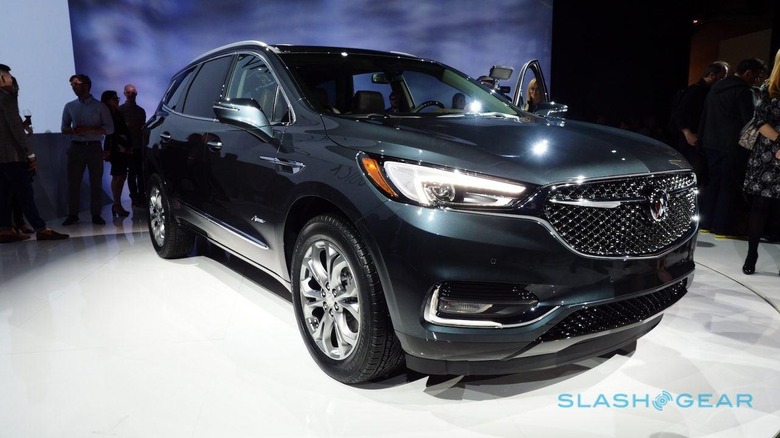 The Buick Avenir is real, but don't get too excited: the first vehicle to bear the name of the new sub-brand is actually a high-luxe SUV. The 2018 Buick Enclave Avenir marks the debut of the automaker's premium offering, an attempt to squeeze even more cash out of a buyer looking for its American take on luxury. In the process, it uses a brand that has already built up a decent reputation among car aficionados.
Unfortunately, the first production car to adopt the name isn't the incredible Avenir concept that turned people onto the idea that Buick could design a lustworthy vehicle. Shown off two years ago, the Avenir four-door sedan proved to be a tipping point in Buick aesthetics. Followed the next year by the Avista concept coupe, it shifted what was once seen as a fusty brand for older drivers out into the spotlight.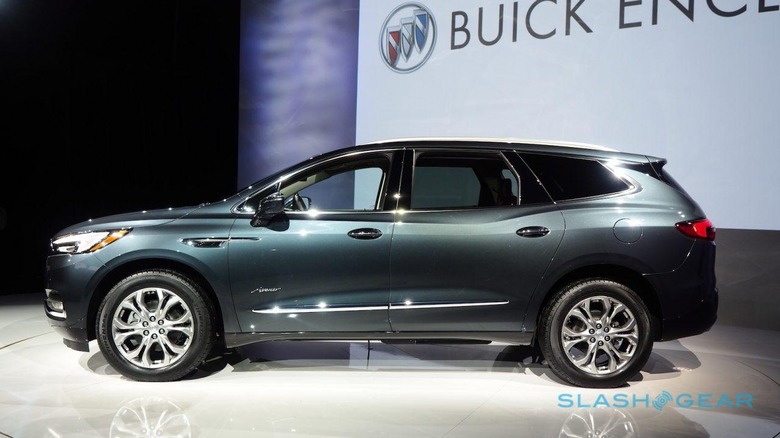 Sadly for those hoping the name means the concept car, this particular Avenir isn't quite as appealing. Instead, Buick has made a more sensible decision for the first vehicle to bear the marque of its new sub-brand. The Enclave might not tug the heartstrings like a luxury sedan does, but it's one of Buick's most persistently strong-selling models.
The result is the 2018 Buick Enclave Avenir, the brand's take on a luxury SUV. What do you get for your money? Effectively a more cosseting, larger Enclave. Buick has extended the wheelbase for more interior space, with seating for seven. The roofline is lower than the standard car, and the windshield is more sharply angled, for a more aggressive overall look.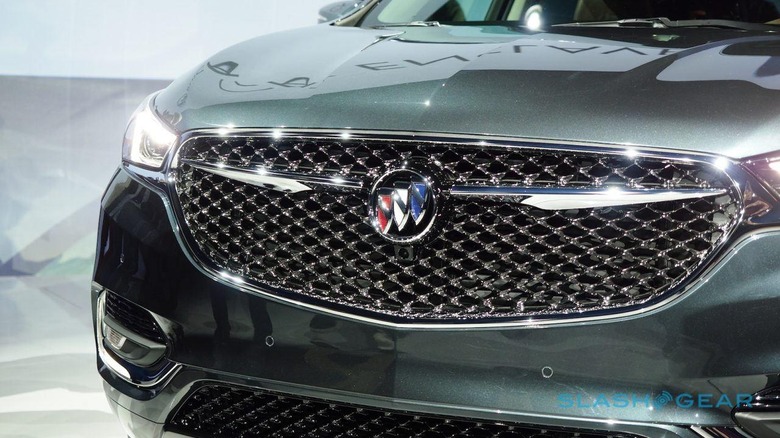 A new 3D mesh grille and chrome wings will distinguish not only this particular SUV but all future Avenir family vehicles. 20-inch six-spoke wheels with a pearl nickel finish are also an Avenir cue, and there'll be five premium exterior colors and Avenir Chestnut and Ebony interior, with piping and contrast stitching. The steering wheel gets wood trim, and there are Avenir logos on the seats and sill plates.
Buick has thrown a fair amount of technology at the SUV, too. Outside, there are more than 100 LEDs, including plenty in the projector headlamps and tail lamps. Buick is using Evonik Acrylite for the clusters, which promise more consistent lighting that both looks better and performs better in low-light situations. Adaptive cruise control and full-speed aytomatic braking are on offer, and there's continuously variable real-time damping plus a Sport mode for more spirited drivers.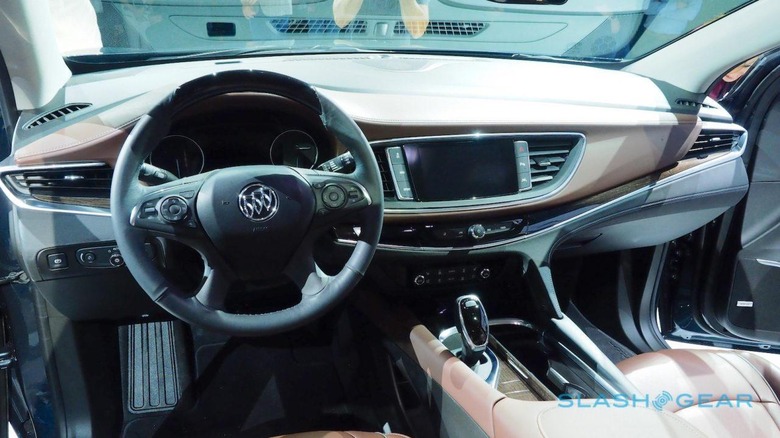 In the cabin, as well as the leather there are seven seats, with heating and ventilation in the front and heating for the second row; tri-zone HVAC is standard, as is a hands-free power liftgate. A dual moonroof, 8-inch cluster display, 360-degree camera, wireless charging, and a rear camera mirror are all bundled. Rear park assist is also standard, while options include rear cross traffic alerts, front pedestrian braking, and lane-keep assistance.
Buick has used active noise cancelation in tandem with the Bose audio system to reduce cabin noise, while the air quality also gets similar attention with an integrated ionizer that's filter-free. Thanks to the larger wheelbase, there's 10-percent more interior space; trunk room behind the third row is 23.6 cubic feet. A 10-inch-deep underfloor cubby – with its own 3.1 cubic feet of space – is also included, and the rear two rows fold flat for easier toting of large loads.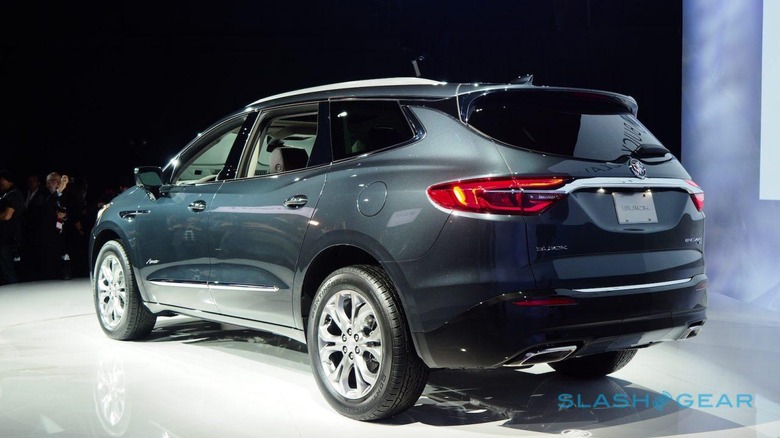 OnStar 4G LTE with a WiFi hotspot is included, together with Android Auto and Apple CarPlay support. The Enclave Avenir will even remind you to take your kids with you when you park.
Although it might not be the most exciting car Buick could've used to debut the Avenir subbrand, there's method to it. The Enclave has been a consistently strong performer, and buyers tend to be some of Buick's wealthiest customers; the top two trim levels are the most frequently ordered. If anybody is going to spend top dollar on this SUV, those are the people.
Exactly how much the 2018 Enclave Avenir will cost will be revealed closer to the SUV's release, which is expected to take place this fall. Meanwhile, there are more Avenir vehicles in the pipeline, as well as at least a dozen new or updated models expected by the end of the decade.