Buick's Avenir is lustworthy (& I can't believe I just said that)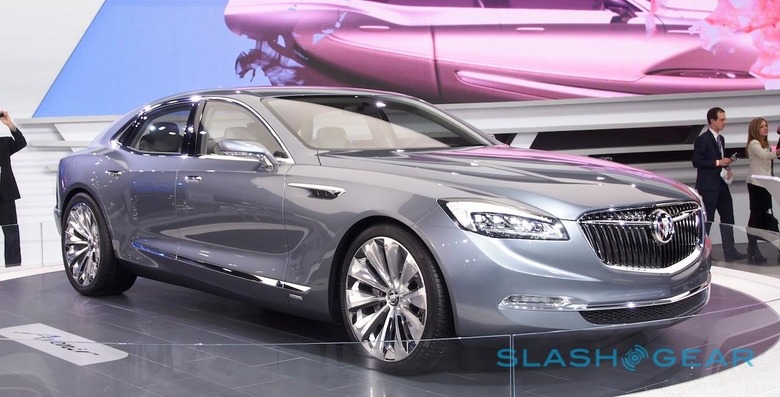 A beautiful Buick? Wonders never cease: while GM's affordable-luxury marque may be better known for appealing to the golf set, its Avenir concept for the Detroit Auto Show is a legitimate stunner. The huge sedan is inspired by the sea, so Buick claims, with calming waves that coast along the side profile, but beyond the marketing hype it's simply a genuinely good-looking car. It's also clearly a modern Buick, with a huge grille, plenty of chrome that manages to not look out of place, and a particularly distinctive rear.
Buick refers to that as a boat-tail, and you can certainly see the resemblance. It might not be especially practical for your nine irons, but it gives the Avenir a long, sweeping look that the company's current production cars lack.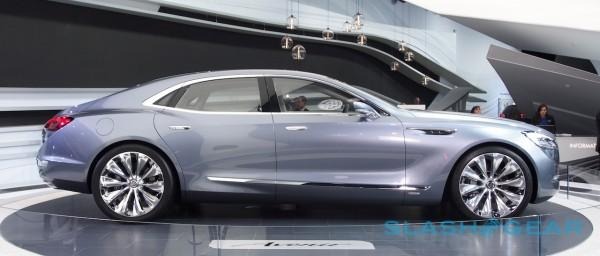 On the sides, the trio of "portholes" have sensibly been retired, replaced with a more stylized vent. It's a little Jaguar XJ-like at first glance, no bad thing given how handsome the big cat is.
The engine is a new V6, which can selectively deactivate its cylinders for more frugal cruising, and mated to a twin-clutch all-wheel-drive system and a nine-speed auto with paddle shifters on the wheel. Performance figures aren't being shared, unsurprisingly, though that's not stopping us from hoping for something more sprightly than you might associate with Buick.
On the inside, Buick has raided the company tech basket and thrown in 4G LTE, displays front and back, and of course OnStar. Interestingly there's also smart home integration proposed, with the Avenir capable of showing home security camera feeds and allowing control of appliances from the dashboard.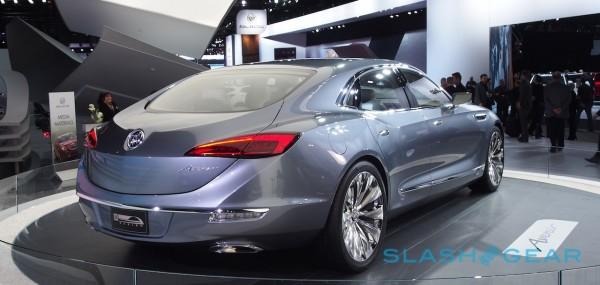 How much of that actually makes it to any production Buick is the inevitable concept car question.
Buick isn't confirming anything about putting the Avenir into production, only saying that the Avenir signals the design direction the company is looking at moving forward. If that means cars that make you look twice, it can only be a good thing.