Bugatti Chiron Super Sport 300+ is a $3.9m record-breaker you can buy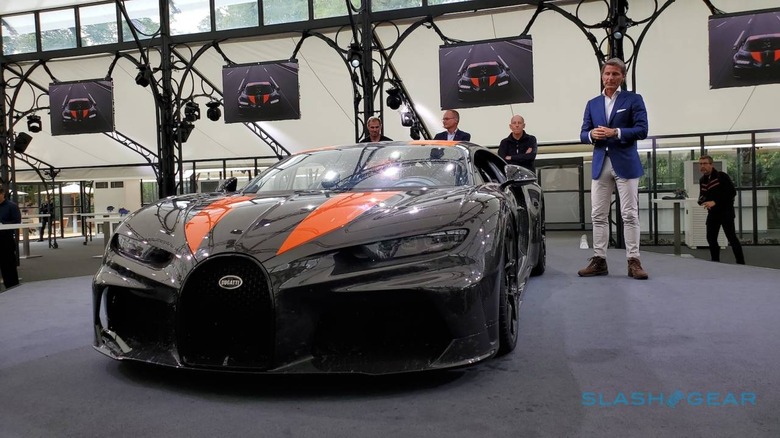 Bugatti won't just make one of its speed-record-breaking supercar, with a limited run of Chiron Super Sport 300+ coupes planned to commemorate the achievement. A mere thirty of the cars will be produced, Bugatti says, based on the special Chiron hypercar that hit 304.773 miles per hour a few weeks back.
In doing so, it became the
first series-production car to crack the 300 mph barrier
. At the time the automaker would only say that it was a specially-prepared variant of the Chiron, but all signs pointed to another limited-edition.
Sure enough, "the fastest Bugatti ever" will be available to sale, if you have the funds for it. The record attempt isn't the only bragging rights owners will have, mind. Tuned for 1,600 horsepower, the Chiron Super Sport 300+ packs 100 horsepower more than its "regular" sibling.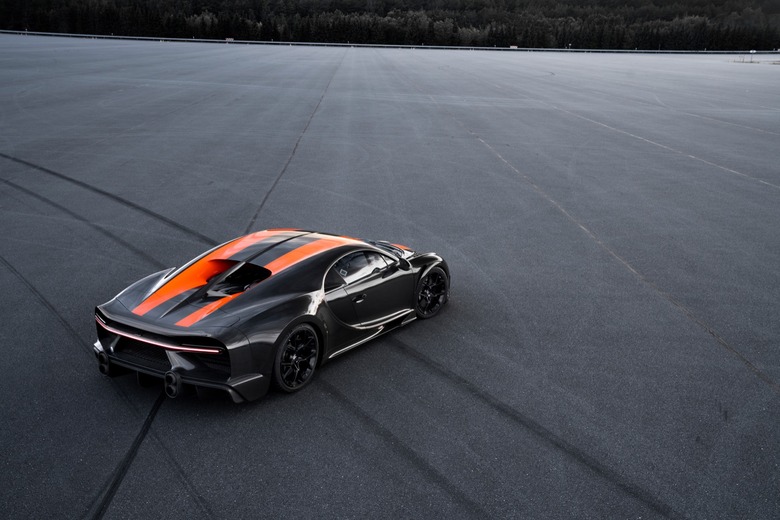 Engine fettling alone wasn't enough to get past 300 mph, however. Bugatti also changed up the body, extending it and modifying the aerodynamics. At the front, new Air Curtains at the corners guide excess pressure around the sides of the car, where air outlets behind the front and rear wheels do the same for build-up around the sizable alloys, in addition to creating a little negative lift to cut drag.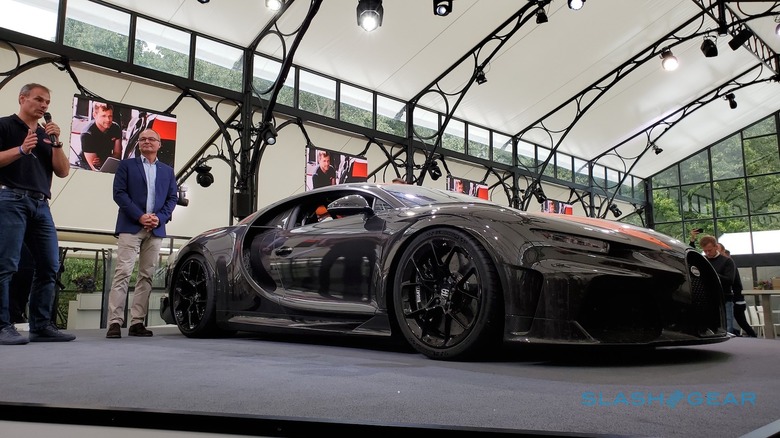 At the back, there's a new Longtail rear which helps trim down aerodynamic stall, and a new tailpipe and diffuser allows the rear wing to remain retracted in Top Speed mode without impairing downforce.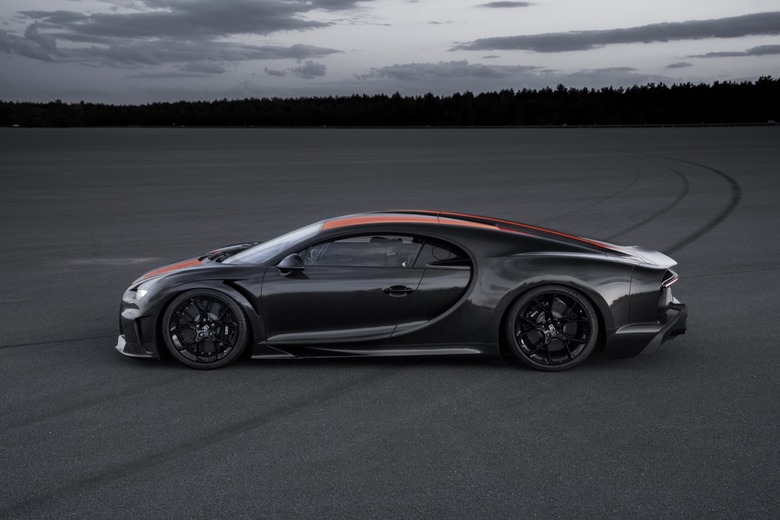 It looks the part, too. Jet-black exposed carbon fiber, with Jet Orange racing stripes. A black carbon engine cover and matching screen wiper show just how much light-weighting effort Bugatti is putting into the car, while the "Nocturne" finish magnesium wheels are also picked for their minimal heft. The Bugatti Macaron logo at the front is made of real silver and black enamel, and there's an LED-illuminated "Super Sport 300+" logo in the door opening.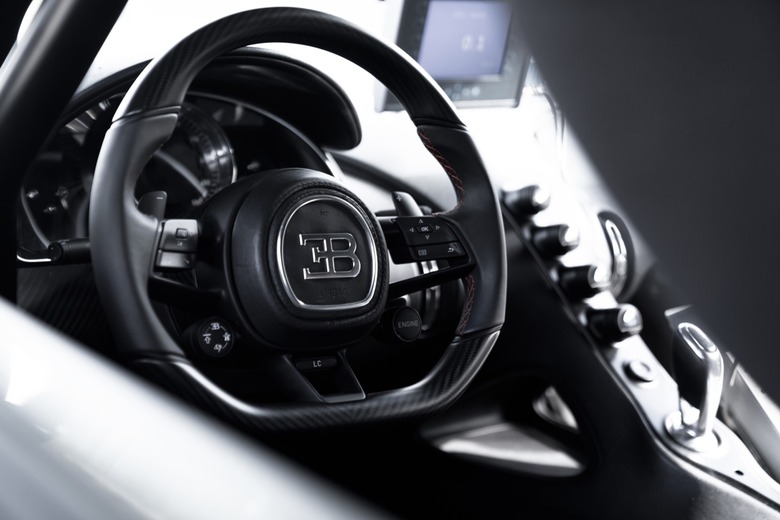 The cabin gets black carbon, leather, and Alcantara, with Jet Orange highlights. Trim is finished in black anodized, with a Beluga Black center line and rear-view mirror. No matter the Chiron variant, the hand-crafted dashboard is always a work of art, but there's no denying it looks particularly dramatic here.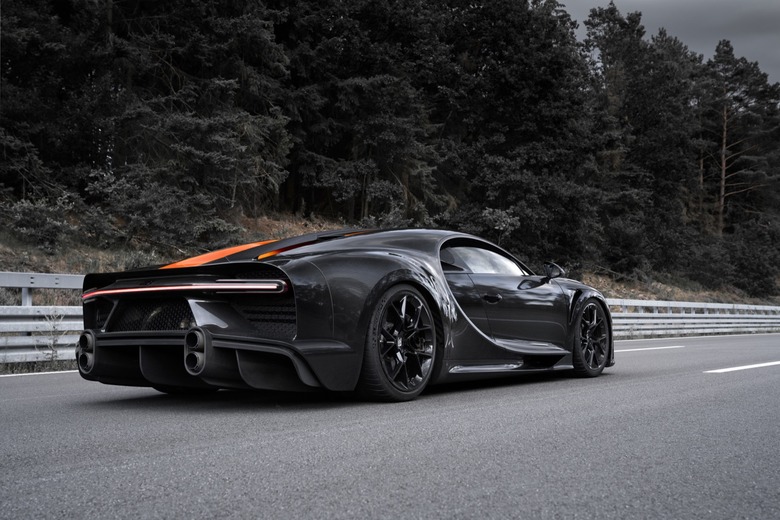 Bugatti says it plans to deliver the first of the Chiron Super Sport 300+ cars in mid-2021, and production will be strictly limited to just 30 examples. You'll need 3.5 million euros ($3.88 million) if you want one in your garage.