Watch the Bugatti Chiron smash the 300 mph world record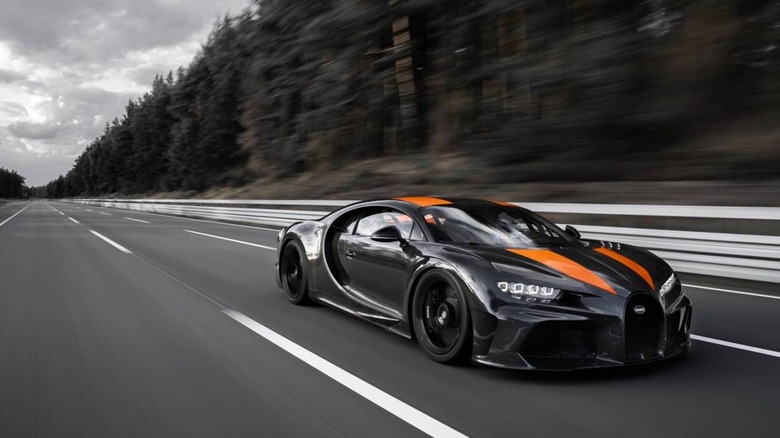 The Bugatti Chiron is no stranger to records, but its latest is going to take some beating: the first car from a series manufacturer to break the 300 mph barrier. A pre-production Chiron set a new TÜV-certified speed record, hitting almost 305 mph before it was time to hit the brakes.
If you're going to attempt a world speed record, it's fair to say the Chiron is no bad place to start. Even in its "regular" form it's a powerhouse. An 8.0-liter W16 engine with four turbochargers delivers 1,479 horsepower and 1,180 lb-ft of torque.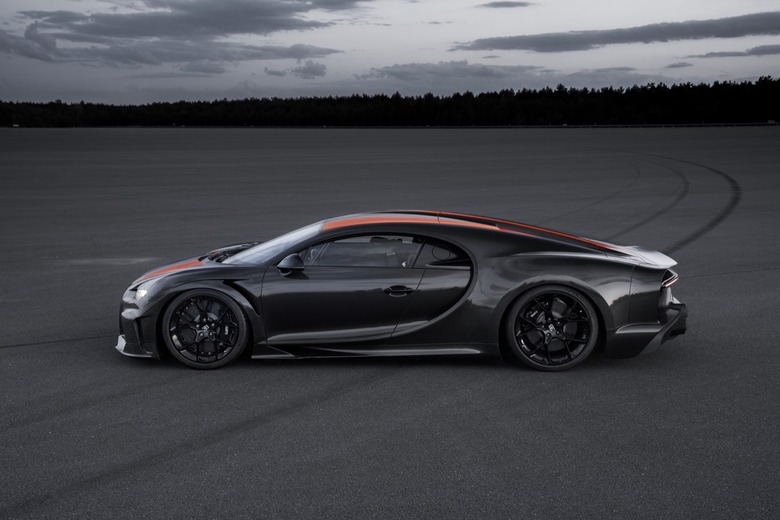 That's enough for 0-60 mph in 2.4 seconds, but the Chiron won't stop there. 0-124 mph takes just 6.5 seconds, while 0-186 mph is a mere 13.6 seconds. Back in 2017, the Chiron took just 32.6 seconds to go from 0-249 mph.
Usually, the Chiron is limited to 261 mph, though even going above around 233 mph requires a special key. For this record attempt, a pre-production Chiron version was constructed, focusing on aerodynamics, tires, and extra safety for driver Andy Wallace.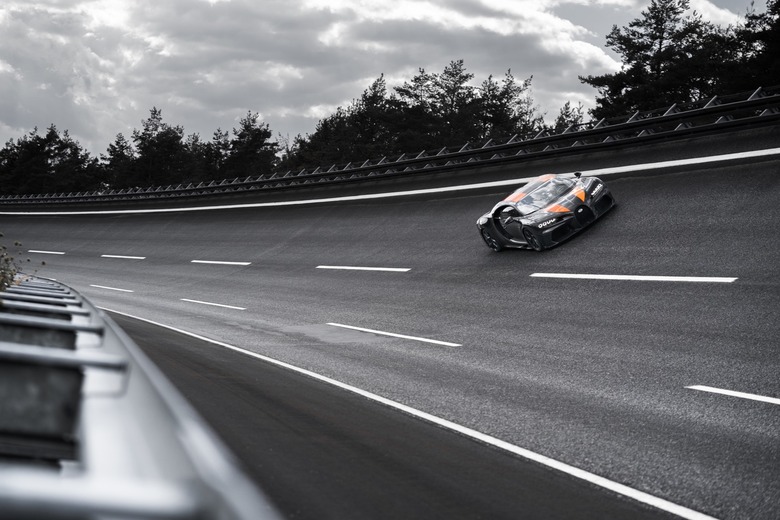 The aero improvements are straightforward: the 300 mph Chiron needed to be super-slippery as it raced around the Ehra-Lessien high-speed track in Lower Saxony. As for the wheels, Bugatti turned to Michelin again – providers of the special high-speed tires that the standard Chiron wears – and specified a set of extra-reinforced rubber. Despite still being road-legal, they're designed to handle over 317 mph and 5,300 G forces.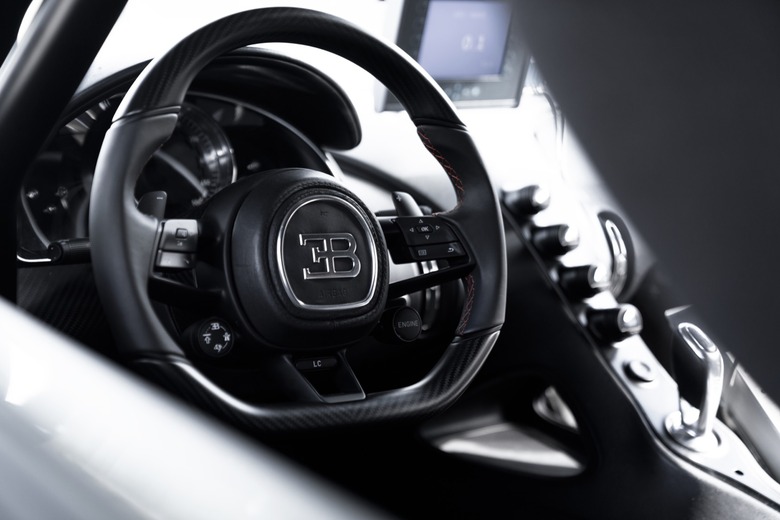 Inside, the Chiron's lavish cabin got an additional safety cell should the worst happen and the car flip. A six-point seatbelt was installed, too. At the same time, the track itself was cleaned with special mats that are designed to pick up grit and stones, that could present serious issues at the sort of pace Bugatti had in mind.
Sure enough, everything came together as planned. The SGS-TÜV Saar sealed GPS box that recorded the run clocked the Chiron at 304.773 mph.
For Bugatti, it's the end of an era of sorts. 300+ mph safely under its belt, it plans to focus elsewhere for its new excesses. "With this new world record," the automaker says, "Bugatti will also withdraw from the competition to produce the fastest serial production cars."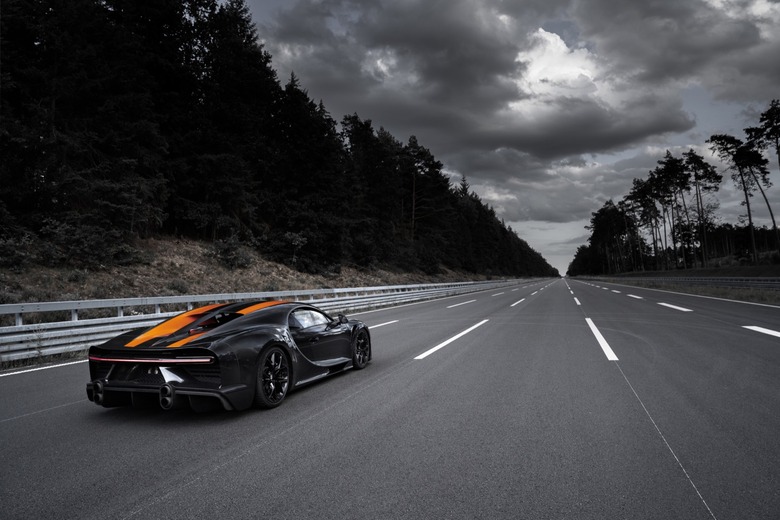 That doesn't mean we won't get some unusual automotive exotica from the firm. Back in August at Monterey Car Week, Bugatti unveiled its striking Centodieci, an homage to the iconic EB110 supercar. For $9 million you get 1,600 horsepower from the Chiron-derivative.