Broadcom makes $130bn Qualcomm bid: Why it matters to Apple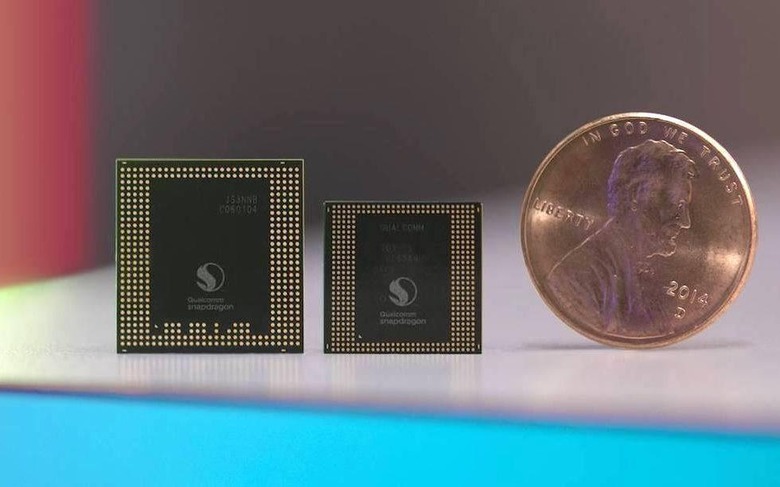 Get ready for a big shake-up in what's inside your next smartphone, as Broadcom makes a huge bid to snap up silicon rival Qualcomm. The proposal comes in at a whopping $130 billion, and would see two of the most prolific semiconductor companies combine. It's big news for shareholders, but could give clients of the two firms – like Apple – some sleepless nights.
Qualcomm is probably best known for its Snapdragon chipsets, which are found in numerous smartphones, tablets, and other devices. However, the company has a sizable footprint in modems too, holding a cache of patents – particularly around CDMA technologies, as used by Verizon and Sprint – that have seen it dominate the segment.
Though arguably not as well known among consumers, at least, Broadcom is actually valued higher than Qualcomm is. The company has fingers in pies spanning wired and wireless communications and infrastructure, enterprise storage, industrial technologies, and more. Indeed, many of the devices Qualcomm's silicon is currently found in, also contain Broadcom chips.
As Broadcom describes it, combining the two makes a compelling case. Qualcomm's cellular position, in particular, would be a good fit with Broadcom's own products: in the iPhone X, for instance, some versions of the phone have both Qualcomm modems and Broadcom controllers for the touchscreen, wireless charging, and power amplifier. Just as Qualcomm has bundled together its processors, radios, and other products into Snapdragon chipsets, so Broadcom could do the same with the hardware of the two companies combined.
For device-makers, however, that promise may sound more than a little unnerving. Qualcomm already has some prickly relationships with its customers, with litigation underway that accuses the company of using its patent portfolio heft to squeeze undue royalty fees from other businesses. Apple has been one of the most vocal critics, indeed, arguing that Qualcomm's intellectual property terms are unfair and encouraging suppliers to withhold payments.
In return, Qualcomm has attempted to get injunctions against sales of the iPhone. In October, it asked a Beijing court to freeze distribution of the smartphone in China, accusing Apple of patent infringement.
As we saw with Apple and Samsung's long-running legal battle, it's possible for two companies to on the one hand be sparring in courtrooms while still relying on each other for components. Nonetheless, Apple is said to be looking to remove Qualcomm silicon in next year's iPhones and iPads altogether. According to rumors, Intel and MediaTek would take the place of Qualcomm's chips, such as modems.
It's unclear at this point whether Apple could do the same with the parts it buys from Broadcom, too. Qualcomm is currently in the process of acquiring NXP Semiconductor, too – Broadcom says it wants to buy the company, whether or not the NXP deal goes through or not – another chip firm that has hardware inside the current generation of iPhone. The iPhone X, for example, uses an NXP controller for NFC, among other chips.
A single behemoth with such a broad-ranging portfolio could therefore end up too simply too big for Apple – or any other such company, indeed – to avoid. Sourcing alternatives to Qualcomm, Broadcom, and NXP products may prove tricky: even if such options exist, it's then a matter of sourcing them at the scale demanded by iPhone production.
Broadcom's board of directors have approved the Qualcomm offer, and now it's up to Qualcomm's management and shareholders to decide whether it's an appealing deal. It would also require regulatory approval, though there are signs there that Broadcom is willing to sweeten the deal. It announced at the tail-end of last week that it would redomicile, changing its parent company of the Broadcom corporate group from a Singapore company to a US corporation. That could prove alluring for the US government, which might otherwise be concerned about the deal potentially being anti-competitive.