Brillo is Google's Android play for the Internet of Things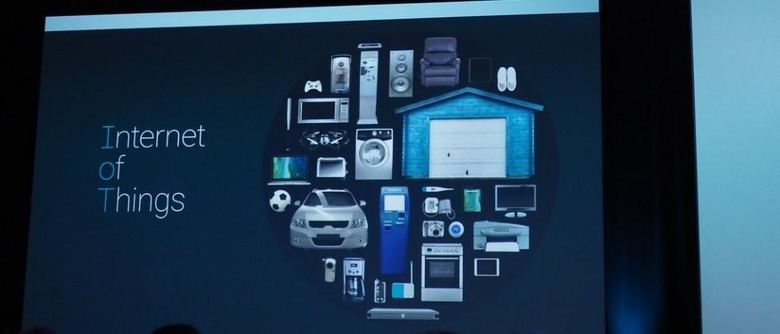 Google has announced Brillo, its play for the Internet of Things, and the Weave common-language that devices from connected locks, fridges, and alarms can interact. "We've taken Android and polished it down – hence the name – this is basically the kernel, the hardware abstraction layer, and the connectivity," Google SVP of Product Sundar Pichai said on-stage during the Google I/O 2015 keynote. And, as rumored, it's Google's most ambitious play for the smart home to-date.
Brillo will allow for anything internet-enabled, whether that be light bulbs, cars, TVs, or something else, to inter-communicate. Developers will be able to make simple Android apps that automatically interconnect with other Brillo-based devices in the home.
So, an app on a smartphone could remotely turn on the connected oven and set the temperature, Pichai explained, without complex programing being required.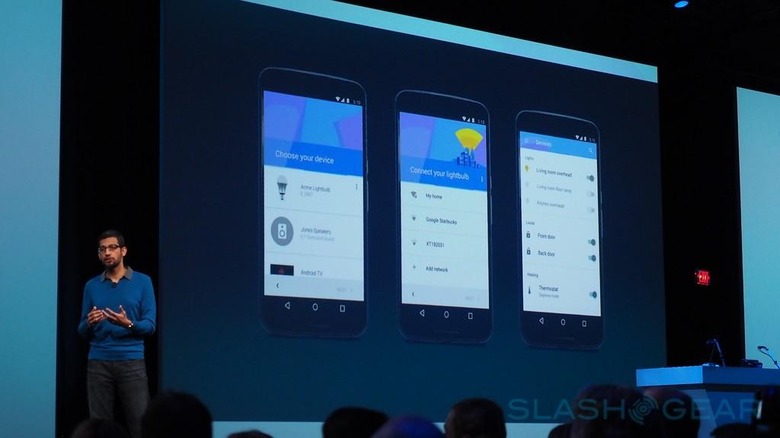 There's support for a centralized management console, too, which will provide a single point of control for multiple products. That will be useful for home users wanting to understand and adjust an overall installation, but also open the door to more complex setups, such as in enterprise.
If Brillo is the OS, then Weave is the language by which different Weave installations chat with each other. However, Google is planning to make the whole thing cross-platform and modular: if you don't want to use Weave, you don't have to; alternatively, you could use Weave but with your existing smart device OS.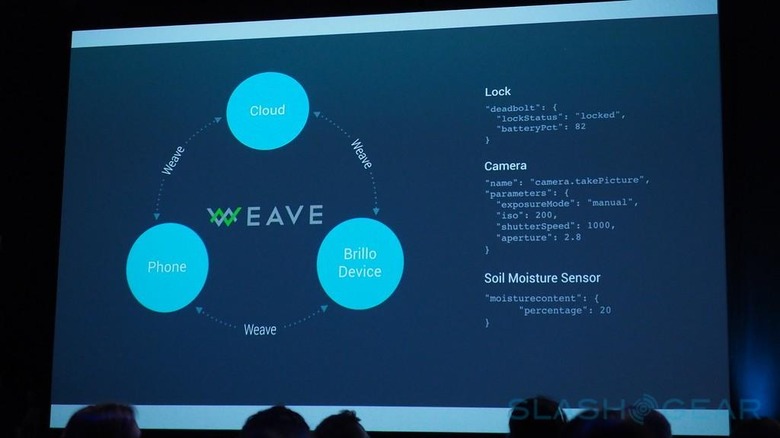 It's an interesting play, though Google faces strong competition from existing players. Apple, for instance, is readying the launch of HomeKit next month, and we're expecting to hear more on it – and hardware partners like Philips hue – at WWDC 2015 in just a couple of weeks time.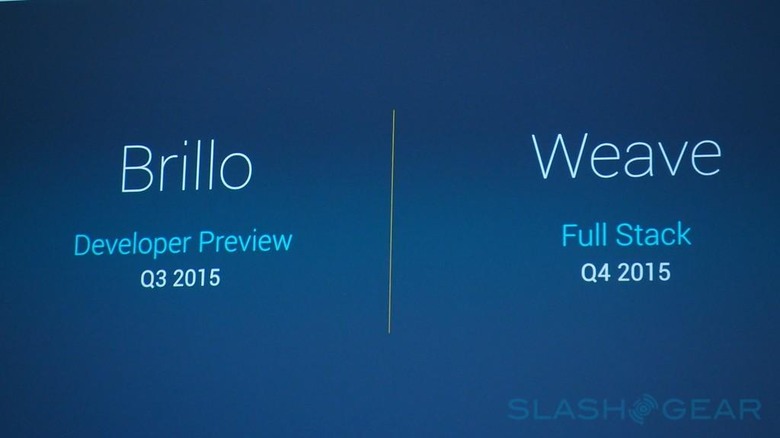 Samsung acquired SmartThings last year, meanwhile, and is pushing its integration across its own connected devices. Only this month, Qualcomm launched its third-generation embedded chips for IoT devices that can run apps.
So, we'll have to wait and see how well Google handles the Brillo and Weave deployment, which is due to happen later in 2015. The first Brillo developer preview will land in Q3, Pichai said, while the Weave Full Stack will come in Q4.