Bridgestone readying e-paper with 0.8s refresh time, color option

E Ink may be the best-known (and one of the widest-used) e-paper manufacturers out there, but that doesn't mean there aren't rivals snapping at their heels.  Bridgestone have revealed their intention to market large-page e-paper using their own "electron powder and granular material", which allows for screen refreshes in just 0.8 seconds; that's fast enough to work relatively smoothly with pen-input.
Panels up to A4 in size have been demonstrated, and Bridgestone also plan to offer a color version which layers the monochrome e-paper with an RGBW-type color filter; that was demonstrated back in April.  Interestingly, the speedy refresh speed is not, apparently, down to improvements in the e-paper material itself, but in the driving method; full details are unknown, but Bridgestone have described it as changing the pattern of applying voltage to "reduce waste".
Bridgestone intend to announce more details of their ebook production plans in July or August this year.  No word on how pricing compares to that of E Ink's product range.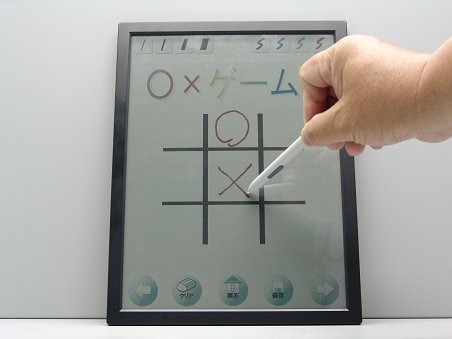 [via MobileRead]