Brand cachet not bargain pricing will propel iPad mini say analysts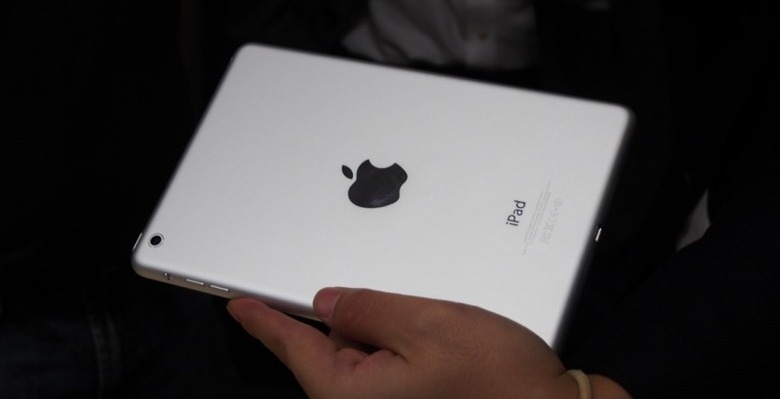 The iPad mini may not have matched the sub-$200 pricing of the Nexus 7, disappointing bargain hunters, but Apple can count on brand appeal to make up the difference according to industry watchers. The new 7.9-inch tablet surprised some with its $329 starting price, $80 more expensive than the closest comparable Nexus 7, but analysts expect the perceived value of Apple's name and the slightly larger display than 7-inch alternatives to more than make up the shortfall. However, the consensus is that the iPad mini will quickly eat into full-sized iPad sales.Forbes has been gathering up the opinions, and the premium price tag isn't seen as a hinderance: in fact, some suggest it's actually a defensive move by Apple to protect its overall allure. "Critiques will focus on specs, but for many potential buyers the brand is critical" UBS analyst Steve Milunovich argues. "The pricing of the mini was toward the higher end of expectations, protecting margin and Apple's premium brand."
"In our view, Apple made a successful attempt to justify why the iPad mini deserves a premium" Nomura analyst Stuart Jeffrey suggested, while J.P. Morgan's Mark Moskowitz believes that "the larger screen size and iOS 6 capabilities of iPad mini stand to be good enough to grab share from the $199 tablet crowd." Topeka Capital's Bill Choi, however, doesn't see the tablet segment as anywhere near saturated enough for Apple to need to compete on price. "Apple continues to sell a premium product in the fast growing tablet market at premium price points" he wrote.
The biggest hinderance to sales, in fact, could well be the supply chain. "Apple will sell 5-7m units in the December quarter," Topeka Capital's White predicts, "held back by supply constraints." Once those ease, however, the full-sized iPad should be watching over its shoulder. "Next year," White warns, "we believe the iPad mini will take off like a wildfire and eventually surpass the iPad in unit sales over the next couple of years."
Still, there's room in the market for Android still. "A 65-percent price premium is significant and, we believe, allows for Amazon and Google to continue to build out their positions" Nomura's analyst counters. "This, in turn, should encourage more tablet-specific Android application development and thus narrow the gap with the iPad over time."
There's more on the iPad mini in our hands-on and in our wrap-up of coverage from yesterday's Apple event