Boxee Live TV tuner now shipping; DVR support under consideration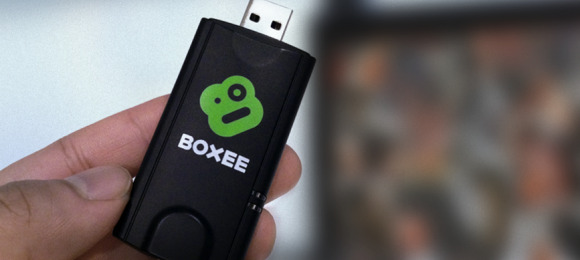 Boxee's $49 Live TV adapter has begun shipping, adding OTA TV channel reception to the Boxee Box STB and pushing the idea of cable-cutting among TV addicts. Announced back in November, plugging in the USB adapter and bundled antenna adds a "Live TV" option to the Boxee UI; from that, users can browse through free-to-air channels, complete with program guides, though not actually record any content.
Unfortunately, there's no DVR/PVR support, so live TV really is live; you can't even pause a live show and resume later on, as you can on a TiVo or other DVR. However, you do get social networking integration into the channel guide, with indications of what your friends are watching, and a new Facebook Timeline app for Boxee can automatically share your viewing habits on your wall.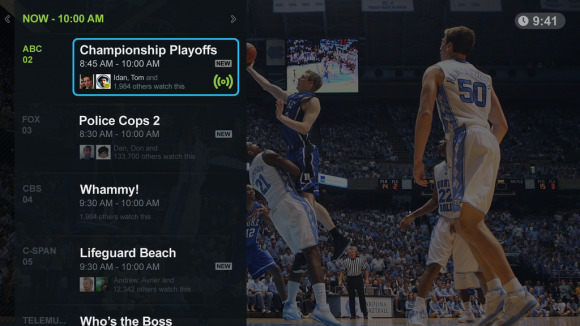 It's also possible to customize the channels, removing those you might never watch, renaming them if they're less than intuitive, and reorganizing them so that flicking between favorites is more straightforward. The unified interface, meanwhile, blends together live and on-demand content – similar to how Google TV approaches viewing – and can jump between a broadcast show and other episodes if they're available online.
Boxee Live TV comes with a new version of the Boxee Box OS, v1.5, with a new UI, boosted search, better filtering in the streamlined library view, integration with Rotten Tomatoes reviews, and control over social account integration. The update will be pushed out automatically to owners over the next 72 hours, though you can force an update by selecting Settings > System > Check for new version of Boxee.
The Boxee team says they're looking into the feasibility of adding DVR support in a future update, and will have more details later in the year. The Boxee Live TV tuner is $49 in the US and Canada.