BOSEbuild aims to teach kids tech with DIY speaker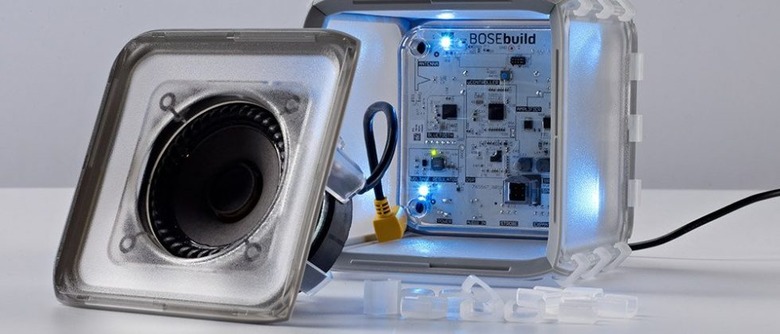 Bose may not be the first name you associate with learning about electronics, but the company's BOSEbuild educational division is aiming to change that with a DIY speaker. The BOSEbuild Speaker Cube is a $149 Bluetooth speaker broken down into its component parts, intended to teach kids not only what goes into a modern gadget but how principles like sound operate.
As a result, it's bigger than a regular Bose speaker, but that has some benefits along the way. In addition to being more resilient and rugged than normal – so that it can stand up to kid-levels of careless treatment – it's oversized so that each of the constituent elements are more visible.
That means big connectors and cables, and lots of labeling on the circuit board. The kit comes with a control panel, speaker panel, and four side panels, along with eight different "silhouette panels" and a magnet and coil that combine for the speaker itself.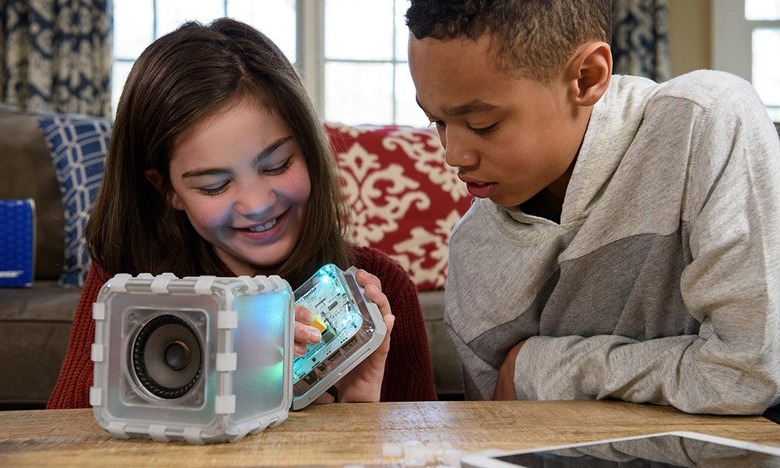 Once assembled, it'll work with a Bluetooth source or, alternatively, through a 3.5mm aux-in socket.
A companion app has fifteen different lessons on various aspects of sound and electronics, including how to make a basic speaker out of wire, a magnet, and paper, and how frequencies and equalization affect what we hear. BOSEbuild says it should take about an hour to go through the tutorials and then construct the speaker itself.
It's intended for kids eight years or above, and there's no soldering or tool use required since the parts fasten together with the included reusable clips.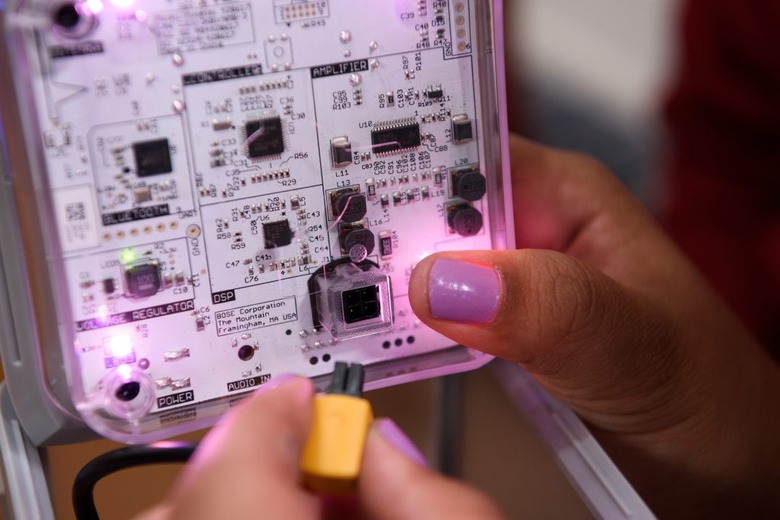 Once made, it has color-changing LEDs that can alter their hue according to the music that's playing. Different colors can be assigned to high, medium, and low tones, courtesy of the iOS companion app.
While it may look like a toy, BOSEbuild says the audio quality is on a par with what you'd expect from a regular Bose speaker, too.
Educational gadgets are a growing market, and over the past week alone we've seen attempts by Google to explain how computing works with the modular Project Bloks, while Anki is doing the same for robotics and AI with the endearing Cozmo robot.
MORE BOSEbuild