Bosch teams with NVIDIA to make AI self-driving car computers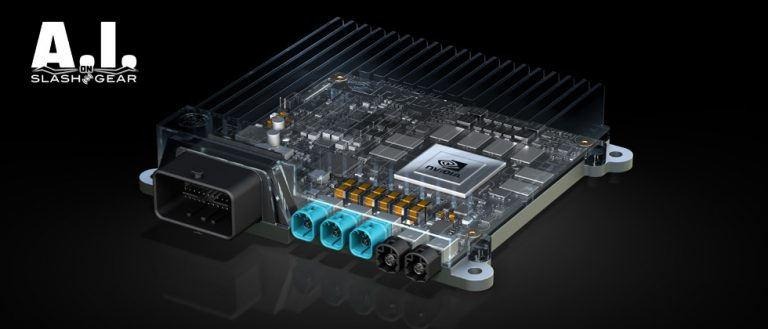 This week the folks at Bosch have revealed their plan to work with NVIDIA to create artificial intelligence self-driving systems for mass market cars. They made this announcement during Bosch Connected World in Berlin, where Bosch CEO Dr. Volkmar Denner showed the system to the public. "Automated driving makes roads safer, and artificial intelligence is the key to making that happen," said Denner. "We are making cars smart."
Bosch Connected World is Bosch Group's annual Internet of Things conference. There they show items from all over our ever-expanding world of connected devices. NVIDIA has been working with a variety of car companies for several years, making way for smart cars of the future. Below you'll see NVIDIA CEO Jen-Hsun Huang announcing part of this partnership earlier this year at CES 2017.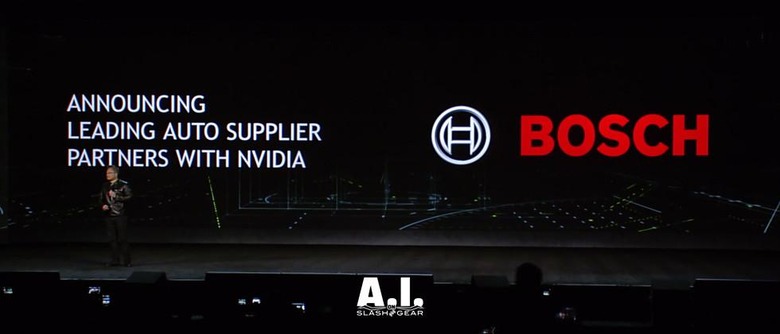 NVIDIA's own DRIVE PX technology will be used in this newly announced computing unit – have a peek at our previous feature on DRIVE PX to learn more about this AI-capable tech. This system will be using Xavier, the "upcoming AI car superchip" from NVIDIA. Xavier is said by NVIDIA to be "the world's first single-chip processor designed to achieve level-4 autonomous driving."
Xavier is made to handle deep neural net computing to see what's around the vehicle, and sense a 3D environment. This unit is able to sense surroundings, locate itself on a map, and predict what'll happen on the road in the near future. Predicting the behavior of objects around the vehicle is no small task – neither is finding safe paths through moving objects.
"Self-driving cars is a challenge that can finally be solved with recent breakthroughs in deep learning and artificial intelligence," said founder and CEO of NVIDIA, Jen-Hsun Huang. "Using DRIVE PX AI car computer, Bosch will build automotive-grade systems for the mass production of autonomous cars. Together we will realize a future where autonomous vehicles make mobility safe and accessible to all."
Above you'll see part of NVIDIA's presentation during CES 2017. There it was announced that NVIDIA would be working with several new big-name brands on AI for automotive technologies of all sorts.