Borderlands game collection is getting a huge visual upgrade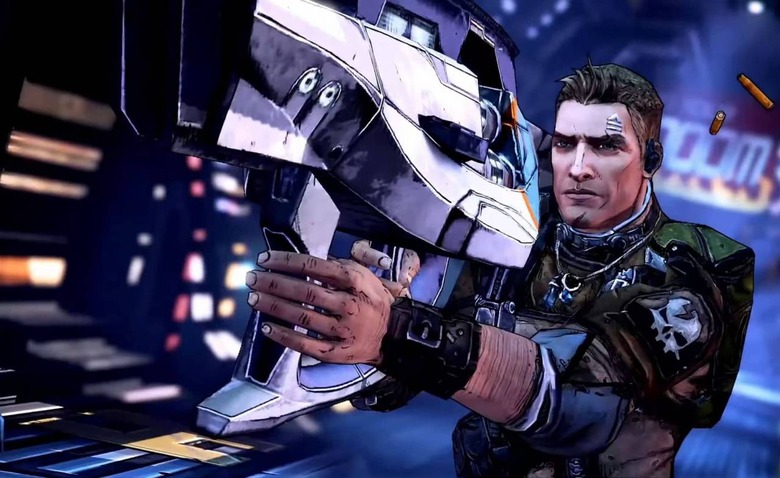 After a long, long wait, Gearbox has finally confirmed Borderlands 3, and while that was the main attraction during the company's PAX East keynote, it also gave some love to the previous titles in the series. The original Borderlands is also being updated for modern platforms, while Borderlands 2 and Borderlands: The Pre-Sequel will both be getting a fresh coast of paint through an upgrade to The Handsome Collection.The Handsome Collection, as many of you Borderlands fans will remember, is a bundle pack consisting of Borderlands 2, The Pre-Sequel, and all of their downloadable content that was released back in 2015. The Handsome Collection effectively brought both titles forward a generation, as BL2 and The Pre-Sequel were both originally released for the Xbox 360 and PlayStation 3.
While The Handsome Collection made some improvements to the look of both titles, the new update that Gearbox has announced will take things one step further. The update will include Ultra HD texture packs for both games, and it features upgraded textures for characters, vehicles, weapons, and environments. Essentially, it's a 4K overhaul for Borderlands 2 and The Pre-Sequel.
Once Borderlands Remastered launches, fans of the series will finally be able to play through the entire thing on current platforms. The UHD texture pack for The Handsome Collection and Borderlands Remastered are both launching on April 3, 2019 – so just a few days from now. The UHD texture pack for The Handsome Collection will be compatible with Xbox One X, PS4 Pro, and PC.
That's also the day that we'll learn more about Borderlands 3, 2K Games has promised. Yesterday's reveal only really served up a trailer, so we still have plenty of questions about Borderlands 3. Hopefully some of those will be answered on Monday, so stay tuned.