Borderlands 3 officially revealed with more guns than ever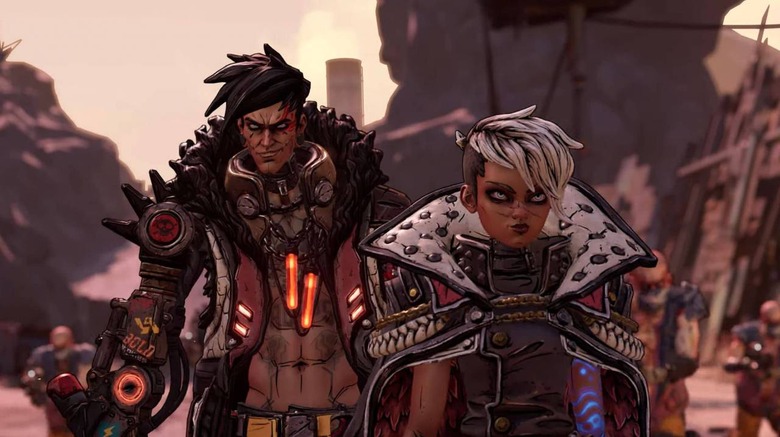 We all knew it was coming, but today Gearbox made it official. During its PAX East keynote, the company officially unveiled Borderlands 3, a game fans of the series have been waiting a long time for. At the moment, details are basically non-existent, but Gearbox did share a trailer that shows us the characters we'll be playing as and who we'll be up against.
Judging from the trailer, Borderlands 3 seems to be a typical Borderlands affair. There's a pair of rough-looking villains who are probably insane in one way or another (as powerful people in post-apocalyptic worlds tend to be) and a group of four vault hunters who will serve as the game's main characters. We don't know their names or their capabilities yet, so it seems we'll be waiting for those details.
Arguably, the cast of returning characters is the biggest focus of the trailer, and there are a lot of them. We catch glimpses of characters like Lilith, Brick, Tiny Tina, Sir Hammerlock, Maya, Ellie, and of course, Claptrap. The gang's all here, as they say, so expect to see some familiar faces during this outing.
When it comes to story, the trailer leaves us in the dark, but we do see a number of different locales that we'll presumably be visiting in-game. The trailer ends by revealing that Borderlands 3 will offer up more than one billion guns – gun count has also been a major marketing point for the series, but this is the first time the number has crossed over into the realm of billions.
Toss in some new vehicles, a saxophone solo from Brick, and a gun that walks and we've got ourselves a Borderlands trailer. More details about Borderlands 3 will be coming around the bend on April 3, so we'll be keeping an eye out for that. While we wait, head down to the comments section and let us know what you thought of this first trailer for Borderlands 3.