Boost Mobile launches no-contract WiFi mobile hotspot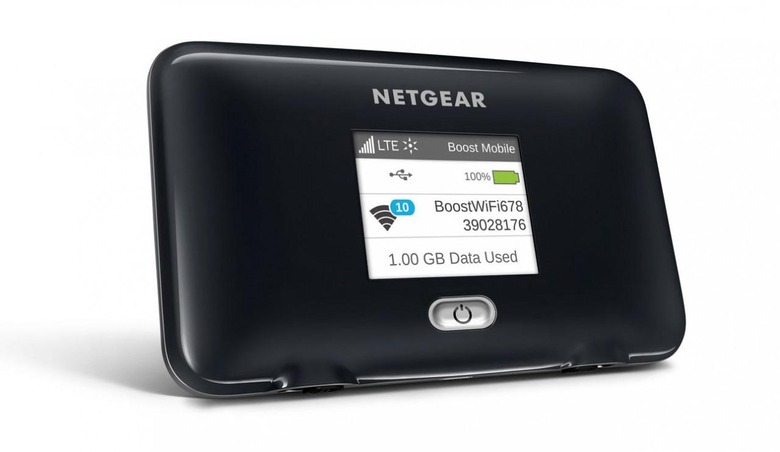 The 3rd-party brands are bringing heat this week – right in the face of companies like T-Mobile USA, Boost Mobile is bringing no-contract WiFi Hotspot plans starting at $25 a month. Of course these plans aren't all that beefy. For $25 a month you're going to get 1.5GB – that'll probably last you a few days, maybe. Those users looking for higher amounts of data can go with a 50-dollar a month plan for 10GB of data – that's excluding taxes and surcharges. These plans are for low data, on-the-go users.
I run through a gigabyte a day, easy. In fact, in the past day I've used nearly 3GB of data, and I haven't downloaded anything bigger than a few high-resolution images. It's not difficult to do. Just stream a few movies with Netflix or Hulu and work at SlashGear writing articles all day. You'll burn through your data in no time.
Boost Mobile's first device to work with their new plans is the NETGEAR Fuse. It's a Wi-Fi Hotspot that allows you to connect up to 10 devices at once to it. Inside is a 2,500mAh battery that'll last up to 10 hours, and the whole unit is tiny enough to fit in your front pocket.
Up top is a 1.77-inch LCD display with connection information on it. You'll be able to allow guest access with the device for one-time users, and there's no software to install to be able to start using the hotspot right out of the box.
Remember too that Boost Mobile is a subsidiary of Sprint ,so you're getting Sprint 4G LTE. Remember that.