T-Mobile's new data plan frays the ends of Unlimited Data [UPDATE]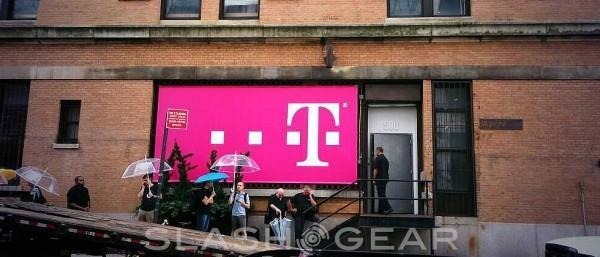 The end might be near for Unlimited Data with T-Mobile USA. What today's newest plan does is introduce a $100 two-person plan that gives each person 10GB of data on 4G LTE. Each additional line after the first two is $20 per month, and each additional line added gives that person 10GB of data. You can also add an additional 20GB of data to a person's plan for $10. Once your data per month is used up, your speed decreases – the plus side is you still have "unlimited data" to use.
This plan replaces a 2-person unlimited data plan that cost users $100 a month. This is "unlimited" in the sense that you'd get unlimited amounts of 4G LTE data – the new plan still has "unlimited" data, just not with 4G LTE speeds. The new plan has you getting 10GB of 4G LTE data, then a slower speed after that if you use your whole allotted data per month up.
UPDATE: T-Mobile has confirmed with us that "after a customer exhausts their high-speed (4G LTE) data, they continue to use data at slower (128kbps) speeds until their next cycle." That's approximately the same speed you'd get on "3G" data lines – thus we'll go ahead and call it 3G.
T-Mobile now offers a one-person $80 unlimited data plan as well as the option to add an unlimited data line (again, that's unlimited 4G LTE speed), to a family plan for $40 USD.
So really you're paying for speed.
At this time it's not entirely clear whether or not T-Mobile USA will get rid of "unlimited" data altogether.
What's great about T-Mobile's plans for now is the idea that there are "no overages. ever." They're really all about keeping your bill in line – or at least being more up front about what you're going to be paying, instead of surprising you at the end of every month.
"We're bringing sanity to family plans and peace of mind to data-hungry families," said T-Mobile CEO John Legere this week in a statement, "because that's what the Un-carrier does."