Boeing, BlackBerry working together on self-destructing smartphone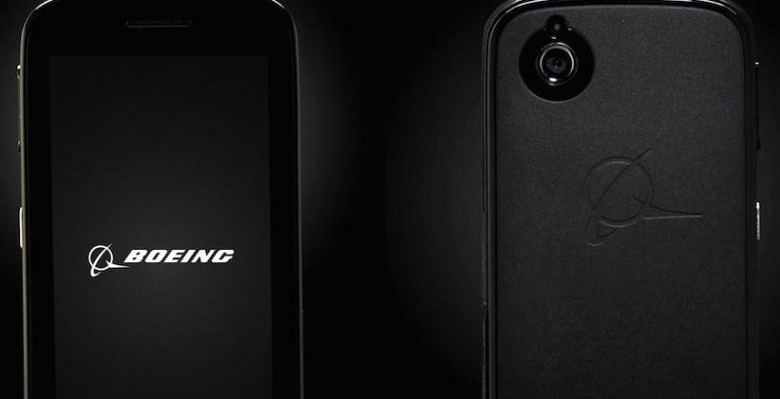 The Boeing Black phone, an Android-based smartphone from the aerospace and defense contracting company, has long been in development, but little heard about in the last 2 years. With many questions raised over the devices main feature, its ability to self-destruct as the ultimate security tool, it seems development may very well be moving forward with a newly announced partnership. Smartphone manufacturer BlackBerry is working with Boeing to provide help with security and encryption via its BES 12 platform.
John Chen, BlackBerry's CEO, stated in a conference call on Friday that "Boeing is collaborating with BlackBerry to provide a secure mobile solution for Android devices utilizing our BES 12 platform." BES 12, or BlackBerry Enterprise Service, acts as a way for users to secure their devices, whether they're Android, iOS, or BlackBerry, on internal networks. Unfortunately Chen had nothing else to offer on the Black phone's development, noting that announcing the collaboration was all Boeing had allowed him to say.
Boeing's device goes to a number of lengths to ensure data and communications security, starting with encrypted calls. Beyond that, there's dual SIM card slots, and the ability to connect with satellites and biometric sensors via the back panel. But the flagship is that all data will be erased if the tamper-proof casing is taken apart.
It's still not clear when the Boeing Black will see a final release, but then consumers will probably be the last get clued-in, as Boeing is mostly targeting the smartphone at government agencies. The arrangement should be good for BlackBerry though, as the company continues to lose relevancy in the consumer smartphone market, the smart choice is to focus on its remaining strengths, such as security and enterprise.
SOURCE Recode