BMW Just Settled One Big Toyota Supra Question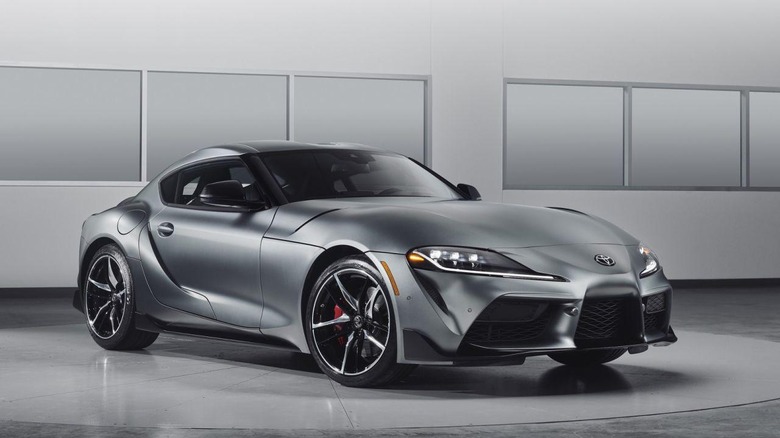 When Toyota took the wraps off the 2020 Supra earlier today, we were left with one big question: why, on paper, was it faster than the 2020 BMW Z4 M40i? BMW might be supplying the engine, but Toyota was tuning it, and something about the numbers of the two cars just wasn't adding up.
Back when BMW announced the 2020 Z4 M40i, it had a fairly conservative 0-60 mph estimate. The inline-six 3.0-liter turbo engine would take 4.4 seconds to do the dash to sixty, BMW said at the time. Not the fastest run ever, but nothing to be ashamed of.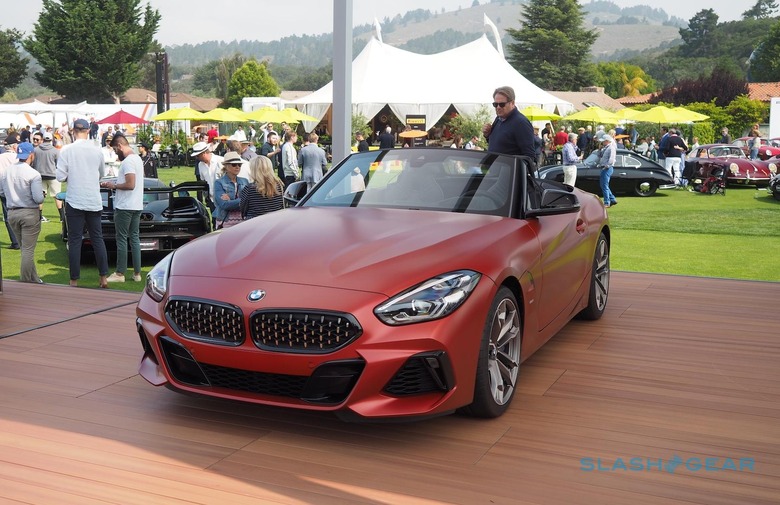 At least, not until the 2020 Supra arrived. It, too, has an inline-six 3.0-liter turbo engine; indeed, BMW makes it. However the Z4 M40i delivers 382 horsepower and 369 lb-ft of torque from its six-pot. In contrast, the Supra makes 335 horsepower and 365 lb-ft of torque.
Toyota, though, is promising a 4.1 second 0-60 mph time. Something wasn't adding up, though without the Z4's official curb weight at the time, it was hard to directly compare the BMW to the Supra's 3,397 pounds.
Now, BMW has coughed up the actual figures, and there's a big difference in the preliminary 0-60 estimate and what the Z4 M40i will actually do. The BMW will tip the scales at 3,443 pounds, the automaker says, and do 0-60 mph in 3.9 seconds.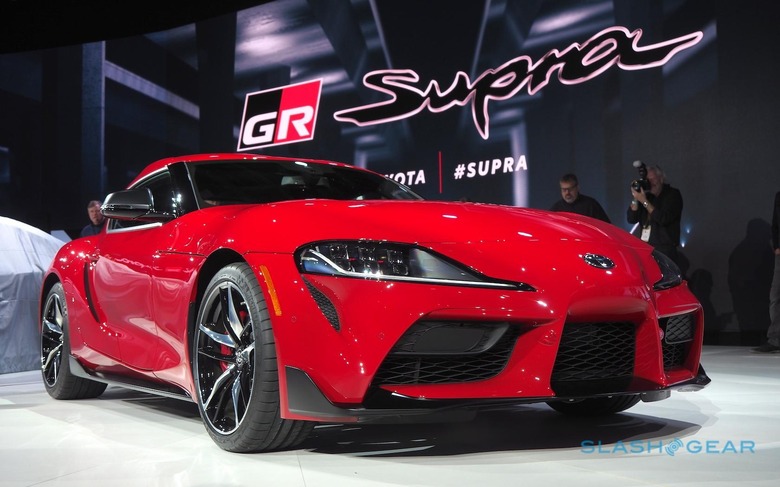 That's a half second change, but it's enough to put the Z4/Supra comparison on a much more even keel. Though the BMW might be a little heavier, its horsepower advantage does the trick when it comes to running in a straight line. It's not to say the Toyota need be red-faced, mind.
While final pricing for the 2020 Z4 M40i has not been confirmed, we're expecting it to come in at around $66k. The 2020 Supra, meanwhile, clocks in from $49,990 (plus destination). That's a roughly $16k difference to save that 0.2 seconds.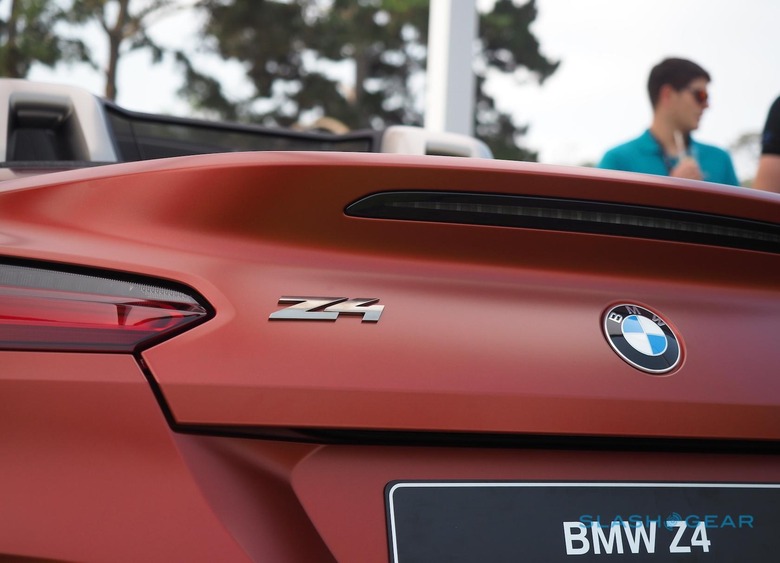 BMW does have the 2019 Z4 sDrive30i Roadster which, at $49,700 (plus destination), undercuts the Supra a little. However its 2.0-liter four-cylinder engine has a mere 255 horsepower and 295 lb-ft of torque, which adds up to a 5.2 second 0-60 mph time.
Clearly, there's more to cross-shopping these cars than how fast they each get to sixty miles per hour. Badge appeal, styling, cabin tech, and other factors will probably play more of a part when potential buyers are picking which dealership to visit. The fact that, for now, the Z4 is only a convertible while the Supra is only a coupe is a huge consideration, too.
Nonetheless BMW's news today settles one of the lingering head-scratchers about the new Toyota, and for that we're thankful. Sales of the 2020 Supra kick off this coming summer, including a 2020 Supra Launch Edition of which only 1,500 will be produced for the US.