BMW takes M235i Coupe drifting in five car city stunt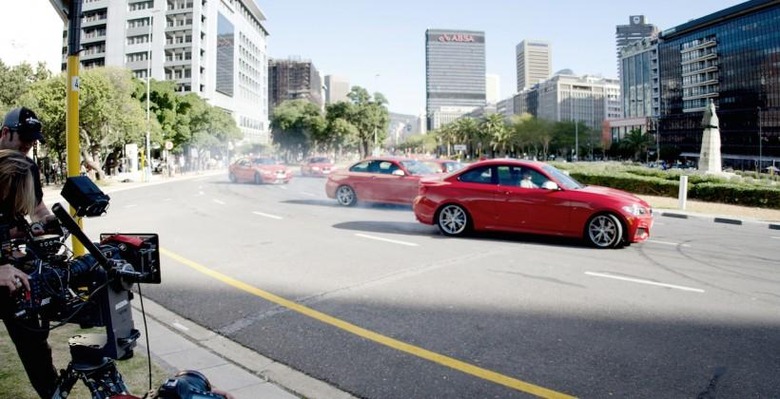 When life gives you lemons, make lemonade; when it hands you the keys to five brand new BMW 2 Series M235i Coupés and the empty streets of Cape Town, you go drifting. BMW's M-badged two-door may be one of the smaller cars the company offers, but it's still capable of some mighty entertaining driving when you put a team of drifting experts behind the wheels.
Unsurprisingly that's just what BMW did, enlisting the help of Samuel Hübinette, Rich Rutherford, Rhys Millen, Conrad Grunewald, and Dai Yoshihara to spin and twist the Coupé around the picturesque streets of the South African city.
As for the direction, that's the handiwork of Hollywood stunt expert Mic Rodgers, while stunt coordinator Riley Harper was also involved.
The cars themselves were all identical, pushing out 326 HP and 323 lb-ft of torque from 3-liter in-line six-cylinder engines fitted with twin turbochargers. That's good for 0-62mph in 5.0 seconds, BMW claims (or 4.8s if you plump for the 8-speed auto).
Of course, actually driving like this on public roads isn't advised, even if you do manage to rustle up four friends each with the funds for a $44k+ car. Better, then, to watch the experts do it, including some behind-the-scenes footage of how the whole thing was put together.
It's not BMW's only car stunt of late. The company took thermal cameras out to play with its M4 DTM race car to show just how hot the beast can get.
Making-of Video:
SOURCE BMW