We knew the BMW M8 was going to be a monster, but now the automaker is lifting the veil on just how potent a coupe we can expect. Fiercest of the BMW 8 Series, the company's luxury grand tourers taking on Porsche and others, the car will deliver more than 600 horsepower, BMW said today.
It's a healthy uptick from the rest of the 8 Series. Back in April, BMW confirmed that it would be giving the M850i xDrive Coupe a 530 horsepower engine. The M850i xDrive Convertible we showed you photos of earlier this month delivers 523 horsepower and 553 lb-ft of torque.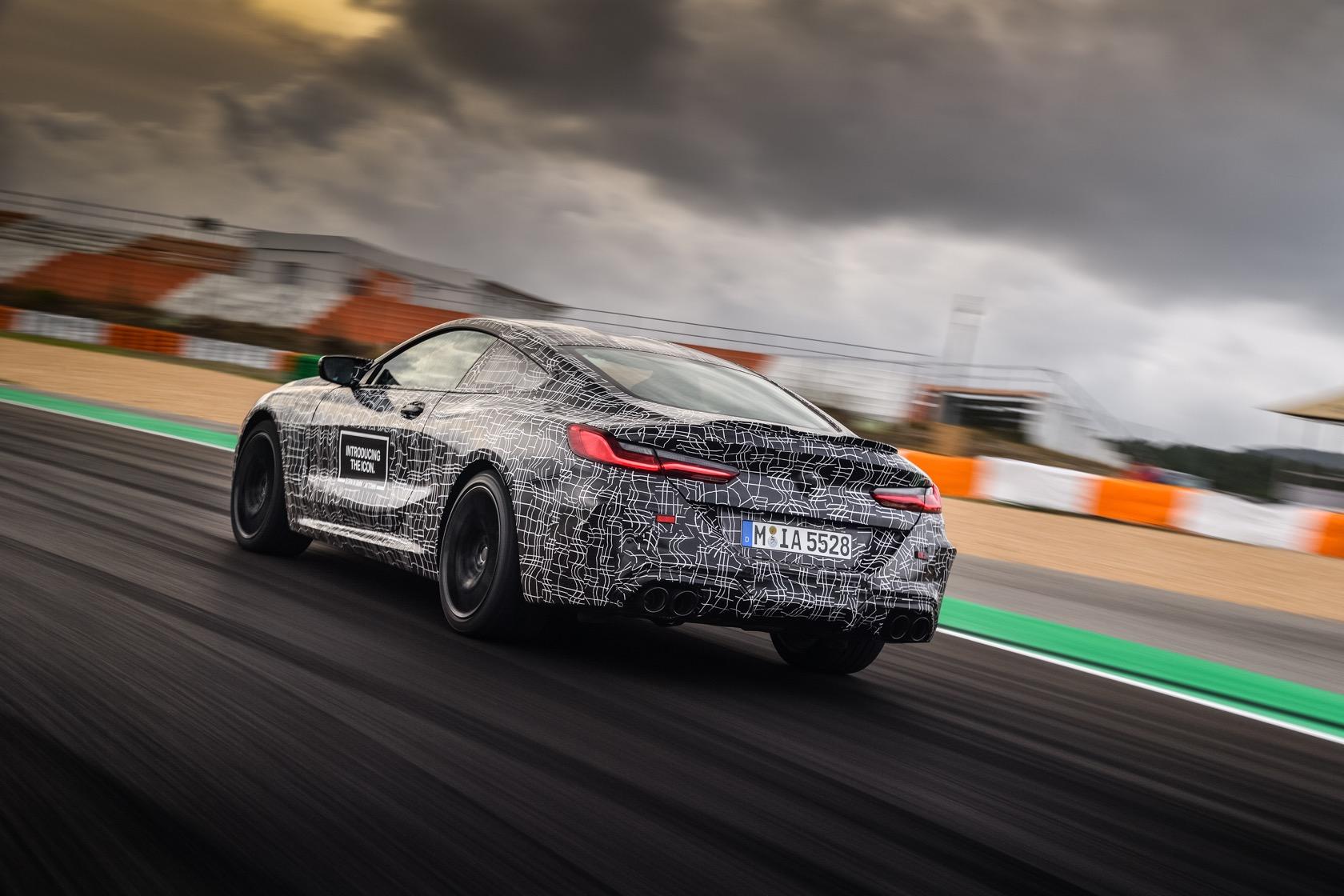 To do that, they each use a turbocharged 4.4-liter V8 engine, and an 8-speed Steptronic transmission. BMW isn't giving specifics on the M8's engine, only saying that it's a "high-revving" V8 that will use M TwinPower Turbo technology for its 600+ horsepower hit.
It'll be linked to an M xDrive all-wheel-drive system, though that needn't be a fun-breaker if you're keen on getting the rear end swinging. Rear-wheel bias will be dialed in, BMW says, and there'll be a 2WD mode that effectively turns the M8 into a rear-wheel-drive car as some purists would argue all performance BMWs ought to be. We've seen the same sort of system in the latest BMW M5, and it's a guaranteed shortcut to entertainment.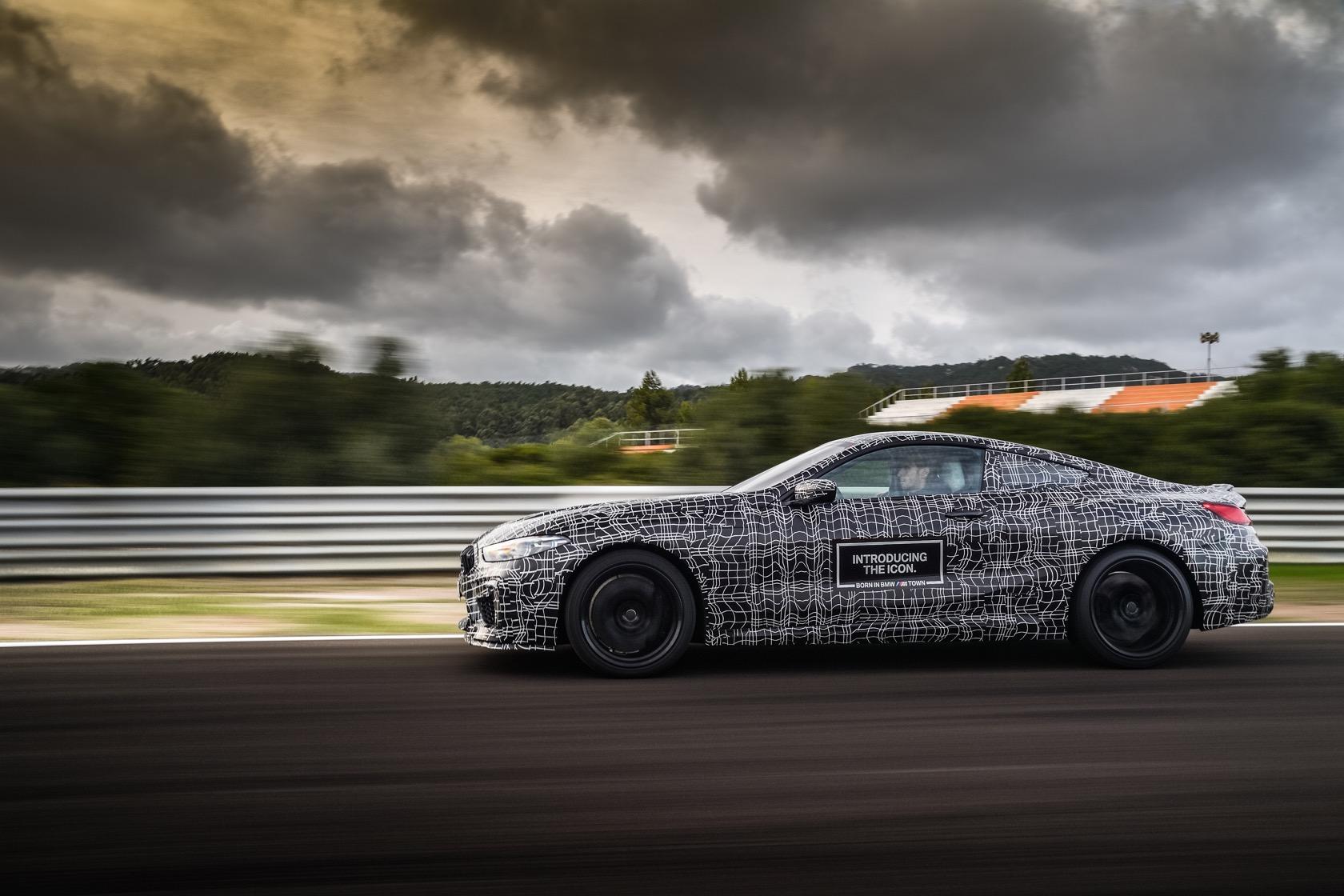 Meanwhile, there'll be various other M-specific optimizations. BMW says the M8 will be more rigid in its body structure than the regular 8 Series, and have a stiffer chassis and chassis mounting. There'll be M-specific suspension, for more directional stability, precision in the steering, and dynamics in the corners.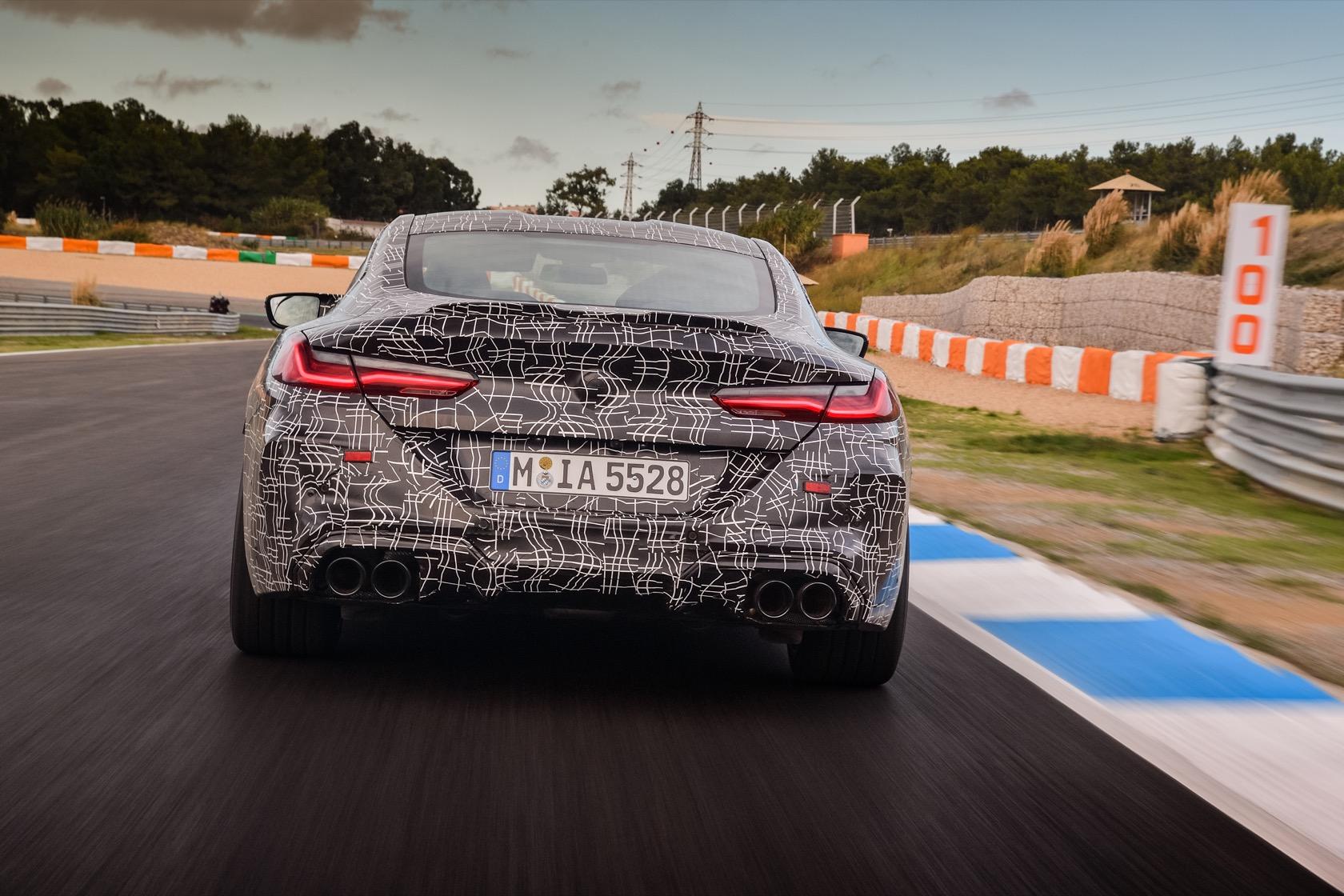 The car is currently in testing, with BMW taking it out to various race tracks – like the Estoril grand-prix circuit in Portugal, that you can see in these photos – before series production begins. That's not expected to happen until 2019, however, though we should get more details well in advance of the M8 arriving in dealerships.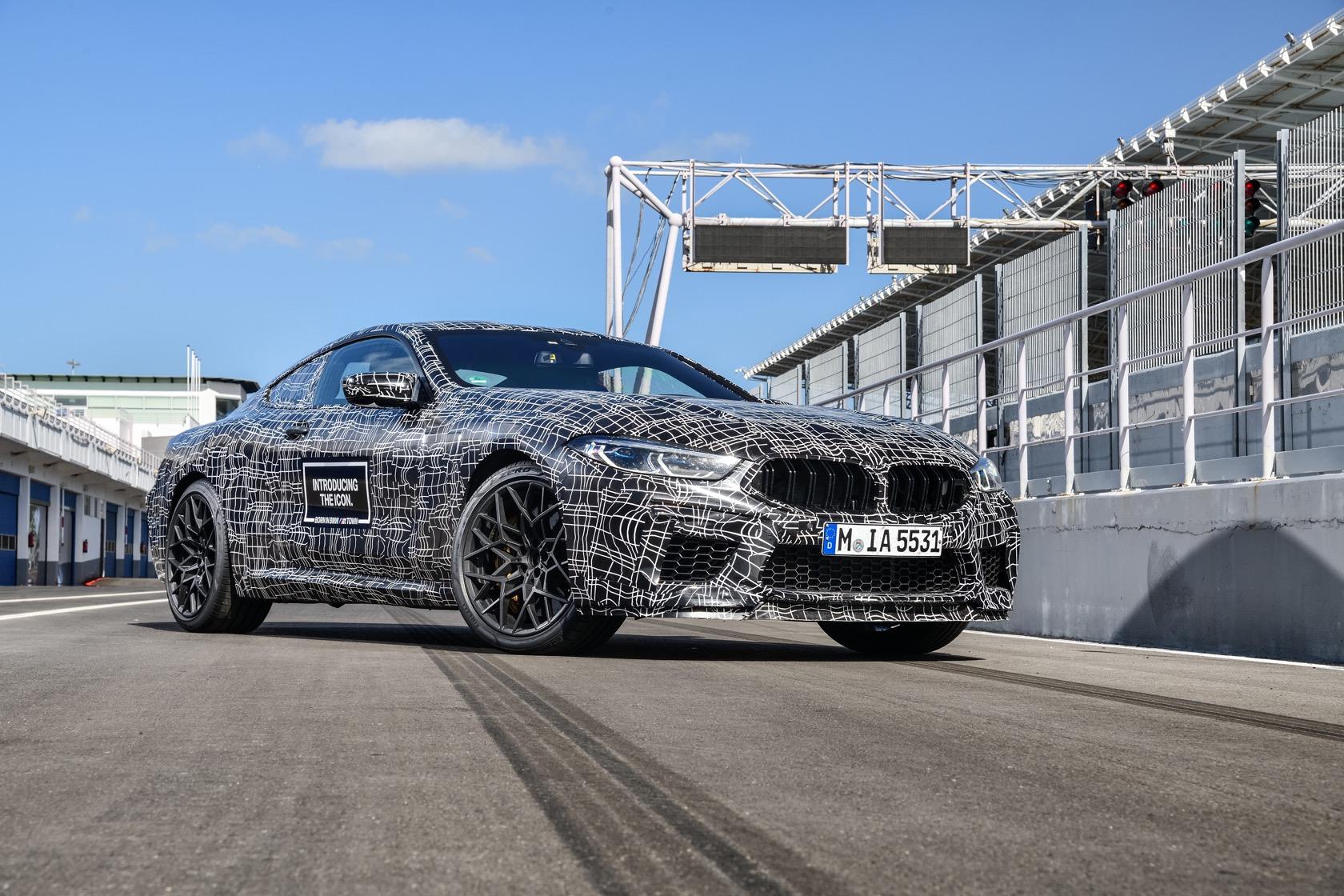 It won't be on its own, however. As well as the 2020 BMW M8 Coupe, the automaker has also confirmed that it's working on a BMW M8 Convertible for those wanting to feel the wind in their hair. A BMW M8 Gran Coupe will then offer performance with four doors, giving a coupe-esque alternative to the BMW M5. BMW is yet to release photos of those two, but you can see more of the M8 in testing – alongside the M8 GTE – in the gallery below.