BMW Just Made Car Charging Smart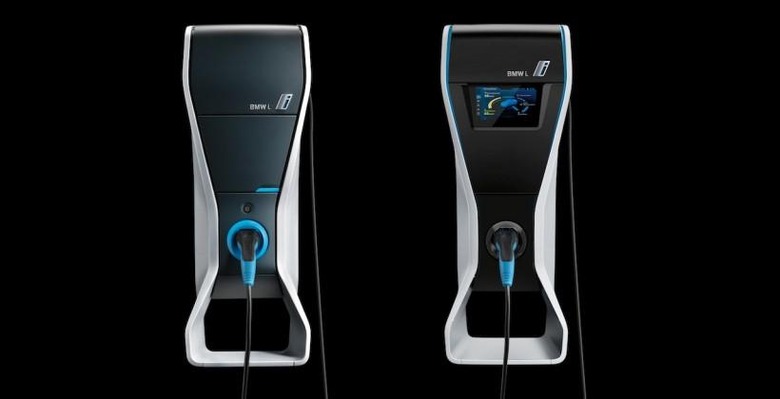 BMW has given the electric car charger a smart makeover, boosting performance, integrating with smart home technologies, and and opening the door to further cutting ties to the mainstream grid. The BMW i Wallbox Pro joins BMW's existing i Wallbox Pure for cars like the i8 and i3, but boosts power to 7.4 kW and throws in a 7-inch touchscreen for more in-depth control and feedback.
From that screen, how much power has been delivered, data on previous charing cycles, and information on what sort of load has been placed on the overall home power supply can be shown. Up to three different profiles can be established, too, either for different cars or different users: so, you could track how much you're spending on charging your EV for business use, and how much for pleasure.
Motion sensors automatically power on the charger when someone approaches, and there are LED strips down each side to give an at-a-glance indication of status without having to walk over.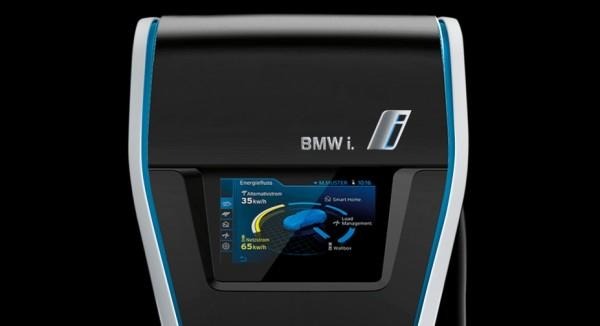 Meanwhile, the i Wallbox Pro can intelligently switch between home-generated electricity – such as an array of solar panels on your roof – and the regular grid, prioritizing the former automatically.
Smart home integration, with support for systems like myGEKKO, mean the charger can figure out when low-rate tariffs apply and save its use until those times. Up to eight home automation functions can be triggered by the charger, too, such as turning on lighting remotely, while the touchscreen shows weather reports and more.
BMW isn't putting all its charging eggs into one basket, however, no matter how smart the new i Wallbox Pro might be. Back in May, it showed off its idea for a solar-powered carport that could not only recharge an EV, but power a nearby home, too.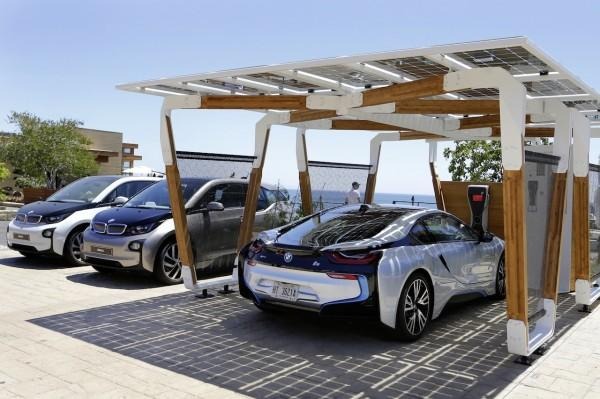 Perhaps further out is wireless charging, meanwhile, with BMW partnering up with Mercedes-Benz on inductive recharging technology that would only require drivers to park above a certain spot in order to replenish their batteries.
BMW says the i Wallbox Pro can take an i3 to 80-percent charge in under three hours, while a regular European Type 2 connector means it's not limited to EVs from the German company's own line-up. It's available in Europe now as an option, and will go on sale in North America as well as markets in Asia, Africa, and the Middle East by the end of the year.