bModo 12G Windows 7 Tablet Gets Video Demo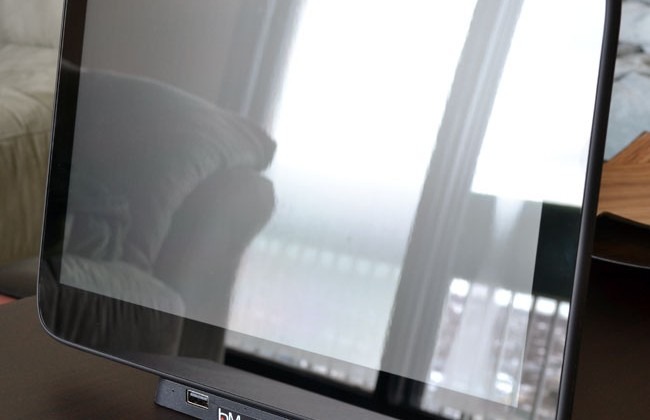 With the tablet torrent at CES 2011 we'll admit to having forgotten about bModo's 12G tablet, announced in October last year, but the 11.6-inch Windows 7 slate has now shown up for a full review. AllTouchTablet picked up the $849.99 slate – which runs a 1.66GHz Intel Atom N450 single-core CPU with 2GB of RAM and Broadcom's CrystalHD video accelerator – and found the Windows experience to be pretty solid, with media playback impressing.
Video demo after the cut
On its own, the Atom CPU and integrated GMA 3150 graphics aren't going to do much good, but the Broadcom chip helps the tablet handle 1080p HD video (as long as it uses a supported codec). Unfortunately CPU-only tasks – like handwriting recognition in Windows 7 – aren't as slick, and the 2.5-3hr battery life is pretty woeful when you compare it to the iOS or Android competition.
bModo has slapped a custom UI – triggered with a dedicated touch-sensitive key – to help Windows 7 with its finger friendliness, but it's the lack of pocket-friendliness which really seems to scupper the 12G. At $849.99 – or $799.99 for the 1GB RAM version – and then another $75 for the optional dock (which doesn't have an HDMI or other graphics output, and props the 12G up at a particularly steep angle) it's expensive for a slate.
[Thanks John!]