Blood Dragon 3: Vietnam War 2 teased with Aliens, Robocop, Starship Troopers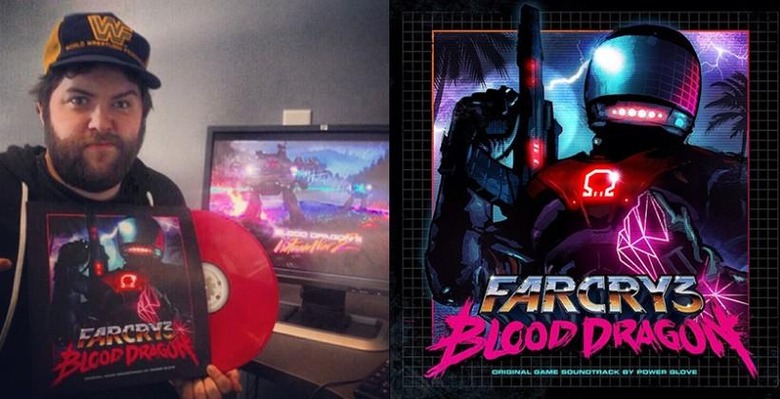 In what could just as well be another April Fools' joke, the folks behind the game Far Cry 3: Blood Dragon have teased Blood Dragon III: Vietnam War 2. The saga begins with a tap on the shoulder to the Far Cry 3: Blood Dragon vinyl soundtrack (a real product) with the artist Power Glove in tow. Behind the director of Hobo with a Shotgun, Jason Eisner, you'll see an image of the new game being shown with extreme clarity.
Of course showing an unannounced game on a display behind one's self with such clarity rarely means the game exists. With any other game we'd dismiss the whole situation with another April Fools' Day entry into our April Fools' Day round-up. But Far Cry 3: Blood Dragon was announced on April Fools' Day, 2013.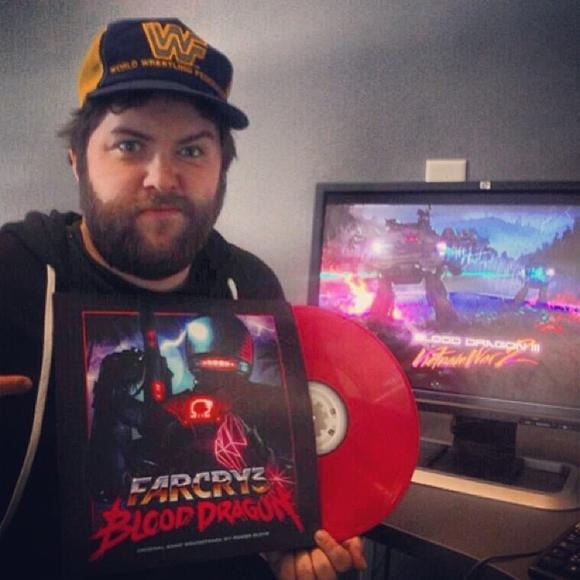 In addition to the image sent by Eisner, and retweeted by Dean Evans, Dean Evans also posted a picture with a #vietnamwar2 tag. This image was illustrated by writer/artist Andy Belanger from DC comics and Black Church. This image contains bug aliens from Starship Troopers, mech warriors from Robocop, and Aliens from the ALIEN franchise. And some Bell UH-1 "Huey" helicopters to make sure you understand this is still Vietnam.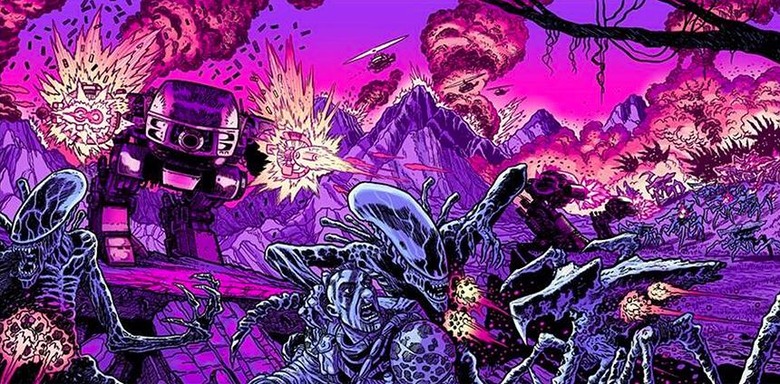 In an age where April Fools' Day is an excellent place to show off your most off-the-wall ideas before they're made real, Ubisoft may do well to pick this one up, again. We'd be all about a massacre of massively expensive branding cost proportions without a doubt.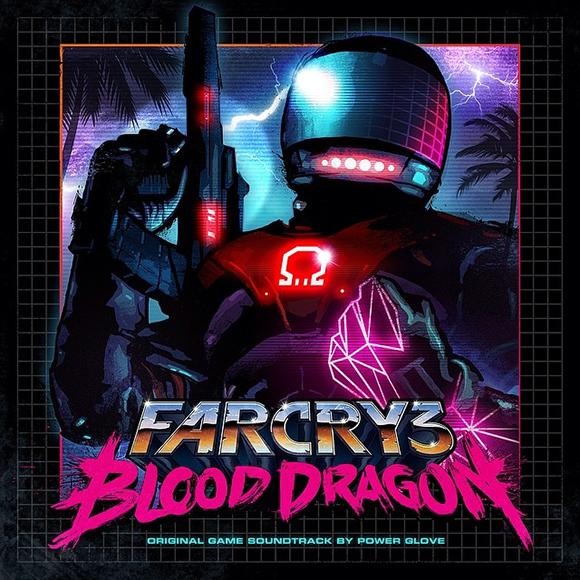 For those of you actually desiring that album, it'll be coming on the 19th of April, 2014. This album will be pressed in red semi-transparent vinyl and will be available on Record Store Day in select stores across the USA.
Above you're seeing the trailer for the original Far Cry 3: Blood Dragon. Remember, when you're creating a game in the atmosphere of the 1980's, you need not make sense with game titles. The first episode of your game series can end with a 3, and the last can be a prequel.
VIA: NeoGaf