Blockbuster On Demand coming to Samsung gadgets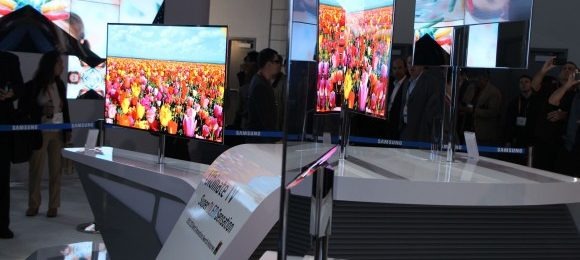 Samsung has inked a deal with Blockbuster to deliver on-demand streaming movie and TV shows to Samsung smart TVs, ultrabooks, smartphones and tablets later in 2012. The service will hit Samsung hardware in the US, UK and across Europe in the first half of this year, according to Smarthouse, while other regions, including Australia, will have to wait until the second half of 2012 before they see it. Samsung is apparently cooking up a global billing system for easy content purchase no matter which device they're using.
Pricing for Samsung's Blockbuster On Demand deal hasn't been confirmed, but it will presumably fall into line with current purchase and rental offerings. Rentals are priced from $1.99 for a 24 hour period of access, while purchases also start at $1.99 but are continuously accessible from Blockbuster's servers.
Also unclear is how the system will handle multiple devices. Purchased content will presumably be accessible no matter which Samsung hardware you're using – as long as they're all registered to the same account – so that you can start a film on your TV and then pick up playback on your smartphone instead. We're guessing the same will be true for rented content.
The news follows word that Blockbuster On Demand has been yanked from TiVo, with the streaming content company claiming that it is "updating" its technology platform into a form that is incompatible with TiVo DVRs.