Blizzard reboots Titan next-gen MMO: Reportedly reassigns 70% of team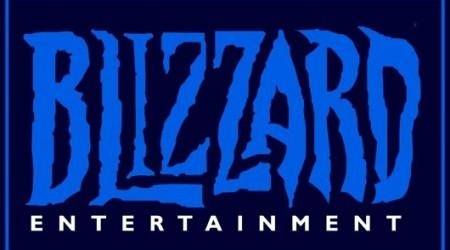 Bizzard Entertainment has been teasing us about its next-gen MMO, codenamed Titan, since 2007, but a decision to reset the game's development means we'll have to wait even longer to play it: potentially 2016 at the very earliest. Around 70-percent of the Titan dev team has been reassigned, VentureBeat reports, with the remaining 30 or so staff working on what a Blizzard spokesperson said were "some large design and technology changes to the game."
Word of the rethink to the World of Warcraft follow-up initially leaked from a source familiar with the game's development, though while Blizzard later confirmed the shift in staff, it pointed out that no set release date for the title had ever been publicly revealed. A roughly 2014 release window had been expected, however, thanks to a leaked roadmap that emerged back in late 2010.
That might have suggested an announcement at Blizzcon 2013, Blizzard's own gaming event, in early November, but with the internal changes it now looks unlikely.
"We've always had a highly iterative development process, and the unannounced MMO is no exception. We've come to a point where we need to make some large design and technology changes to the game. We're using this opportunity to shift some of our resources to assist with other projects while the core team adapts our technology and tools to accommodate these new changes. Note that we haven't announced any dates for the MMO" Shon Damron, spokesperson, Blizzard Entertainment
Although Titan has been known about as a work-in-progress for some years, exact details on the game are still shrouded in mystery. Confirmed as an all-new title in 2008, rather than an iteration or add-on for World of Warcraft, a playable version was finalized in 2011, but still had "a long ways to go" Chief Creative Officer Rob Pardo told Curse Entertainment back in 2012.
Plotlines to Titan are also unknown, though various Blizzard execs have said they expect the game to be able to coexist with World of Warcraft since the two will be significantly different. That, of course, is assuming the game developer doesn't axe the project altogether.
One possible cause of the team reassignment is Blizzard's partnership with Sony, with the company announcing plans to bring Diablo III and other titles to the PlayStation 4. Although a version for PS3 had already been confirmed, the changed underlying architecture of the new console will mean more work porting it to suit the PS4 hardware.
VIA: Slashdot