Blade Runner 2049 Review Round-up: Critics say its better than the original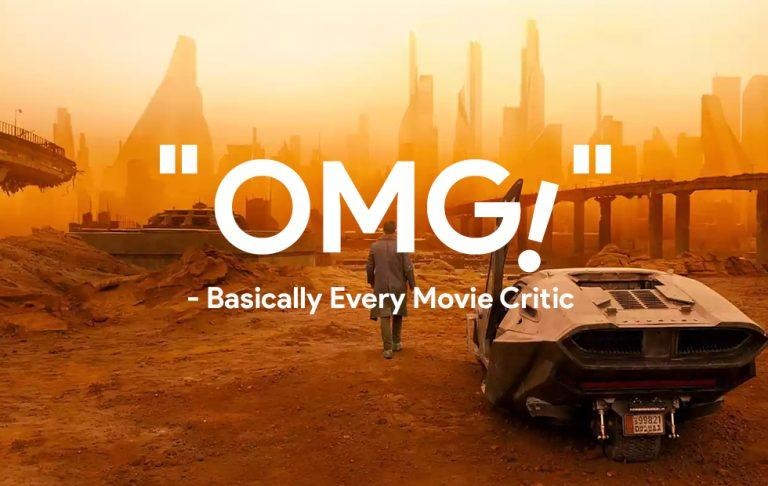 This morning the first round of Blade Runner 2049 reviews were released with an almost-purely-positive set of reactions. The difference between the original and the sequel seems to be in the age they each reflect. Like every great and true science fiction movie, Blade Runner and Blade Runner 2049 seem to perfectly encapsulate the future of the world we live in here in the present.
Over at Rotten Tomatoes it would appear that one single reviewer didn't get the memo that the original Blade Runner was the baseline starting-point for every sci-fi that came after. "It looks great and boasts solid performances from an underused cast," said Scott Mendleson from Forbes, "but (like the original) it's a triumph of style over substance." Rotten Tomatoes Score: 97% FRESH
"Even when its emotions risk running as cool as its palette, 2049 reaches for, and finds, something remarkable: the elevation of mainstream moviemaking to high art," said Leah Greenblatt of Entertainment Weekly. Entertainment Weekly score: A-
"Villeneuve's dazzling sequel is on its own march to screen legend," said Peter Travers in a Rolling Stone review. "Gosling and Ford are double dynamite in a mesmerizing mindbender that asks new questions meant to tantalize, provoke and keep us up nights. Would you have it any other way?" Rolling Stone score: 3.5/4
Over at Screencrush a single sentence fragment seems to set the highest standards for those looking forward to seeing the film. "Better than the original," said Matt Singer. Even though saying any film is better than the original, we'll just consider this the highest honor Singer can bestow. Screencrush Score: 9/10
Over at The Guardian, Peter Bradshaw concurs with Singer (without necessarily knowing that Singer would say the same thing. "The 2017 follow-up simply couldn't be any more of a triumph: a stunning enlargement and improvement." Sounds like Blade Runner 2049's accolades match those of another relatively recent sequel (or reboot, whatever you consider it to have been in spirit) – Mad Max: Fury Road!
The film Blade Runner 2049 is set for release on October 6th, 2017. As of publishing time for this article, that's next Friday.
We'll be there with digital bells on!