Blackmagic Pocket Cinema Camera 4K can record direct to external SSD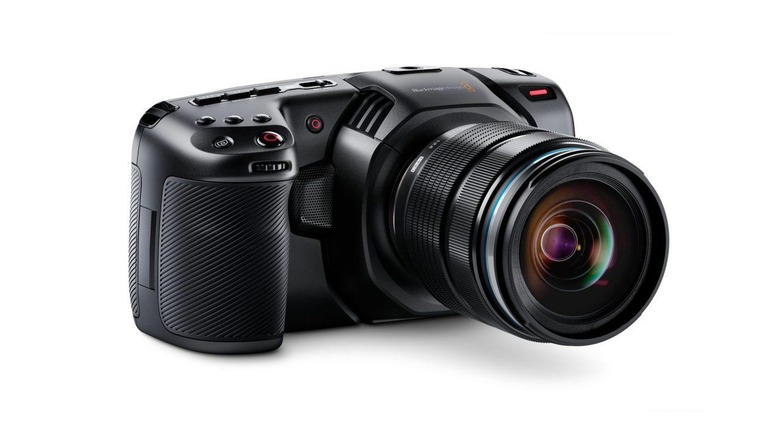 This week we're taking a peek at the new Blackmagic Pocket Cinema Camera 4K. This device works with a native 4096 x 2160 resolution 4/3 sized sensor. This camera rolls with built-in SD, UHS-II, and CFast card recorders as well as a a USB-C expansion port. With this port, users are able to record directly to an external SSD or flash disk. That'll make the transfer of media to its final destination all the quicker.
This camera is made with carbon fiber polycarbonate composite, making it both light and durable. On the right side you'll find a multi-function grip. This grip allows "quick access" to power, recording start/stop, still photos, ISO, shutter, aperture, white balance, and other functions.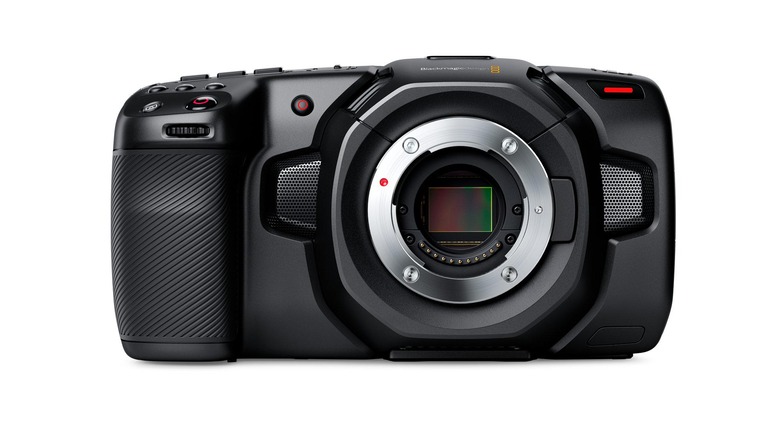 "Customers love the original Blackmagic Pocket Cinema Camera and have been asking us for a 4K version," said Blackmagic Design CEO Grant Petty. "This is not a consumer camera that's trying to do high end work, it's a true high end camera designed for high end work."
"High end feature film look" is mentioned by the makers of this camera, that thanks to "super wide" 13 stops of dynamic range. The device's low light performance is "incredible" to a degree of up to 256000 ISO. Blackmagic includes 4th-gen Blackmagic color science for recording and capturing, and users are able to capture 3K images at up to 60-frames-per-second, as well as windowed HD up to 120-fps.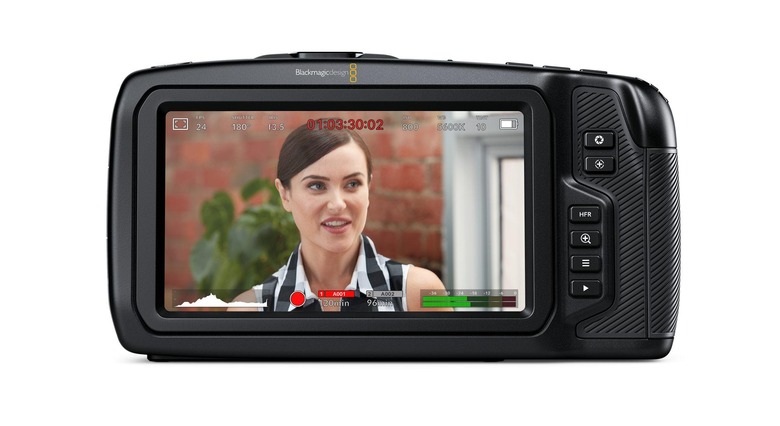 Controls alongside physical buttons include a 5-inch LCD touchscreen. This touchscreen fills most of the back of the camera, allowing both image and video preview as well as onscreen controls. Controls via this touchscreen include status, histogram, focus peaking, and transport. Users will be interacting with the camera with the company's own Blackmagic OS- the same OS used in URSA Mini and URSA Broadcast cameras. Users can also preview the media they're capturing with a full-sized HDMI output jack.
For audio, this camera includes mini XLR input with 48 volts of phantom power. Users will be able to control the camera remotely via Bluetooth, and will be able to roll with 3D LUTs for both monitoring and recording. Media can be recorded in standard open file formats like 10-bit ProRes and 12 bit RAW.
The Blackmagic Pocket Cinema Camera 4K will be made available "later this year" wherever Blackmagic cameras are sold. This camera was announced to be set near $1,295 USD right out the gate.