Blackmagic Cinema Camera MFT adds passive Micro Four Thirds lens support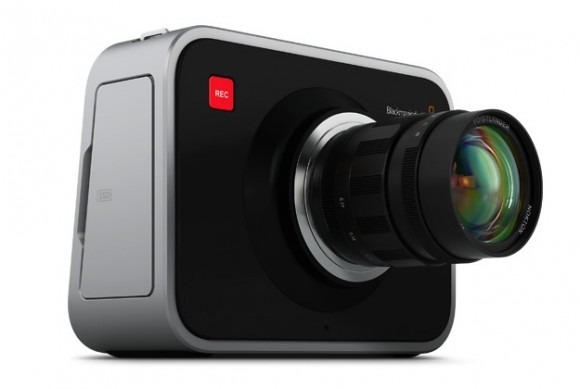 Coveted high-quality video camera company Blackmagic has revealed its second Cinema Camera, this time adding support for passive Micro Four Thirds lenses. Sitting alongside the existing Blackmagic Cinema Camera (which will be renamed the "EF" version), the new MFT model supports any such lens with manual iris and focus, or can be used with other lens mounts by simply slapping an adapter ring in-between.
Otherwise the specifications are the same, so you get a 2.5K sensor, integrated SSD recorder for grabbing footage in CinemaDNG RAW, Apple ProRes and Avid DNxHD formats, and a Thunderbolt connection for offloading clips. Control is via a capacitive touchscreen, and there's a full 13 stops of dynamic range to play with.
Most importantly for the target audience, the same 2.5K and 1080HD resolution capture in 23.98, 24, 25, 29.97 and 30 fps is present. Thanks to the SSD storage, uncompressed 2.5K footage can be stored in-camera, and then quickly shuttled off via the Thunderbolt connection or the SDI 3Gb/s port.
Like the original model, the new Blackmagic Cinema Camera MFT doesn't come cheap: you're looking at $2,995 when it hits shelves in December 2012. However the asking price also includes full copies of DaVinci Resolve for color correction and Blackmagic UltraScope software for waveform monitoring.