BlackBerry Torch 2 caught in wild: 1.2GHz and VGA display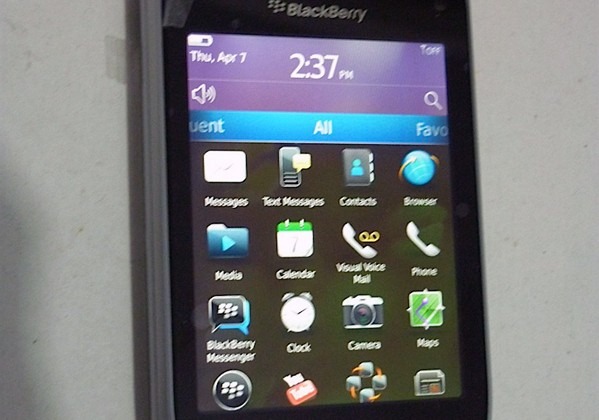 The BlackBerry leaks keep on coming, with the latest to break cover being the BlackBerry Torch 2. An update to the original slider, the Torch 2 looks ostensibly the same from the outside, says BGR, but on the inside there's a higher-resolution 640 x 480 display and a speedy 1.2GHz processor running BlackBerry OS 6.1.
No other new specs, so we're assuming what was suggested back in January holds true today. That means 512MB of RAM, 8GB of internal storage, WiFi, Bluetooth 2.1, and a 5-megapixel camera on the back, along with GPS. The display is 3.2-inches.
As with the Monaco and Bold Touch we saw earlier, the Torch 2 should get its official reveal at BlackBerry World 2011 next month. It'll apparently arrive on AT&T come July; no word on pricing at this stage.