BlackBerry Torch 2 Outed, Features 1.2GHz Processor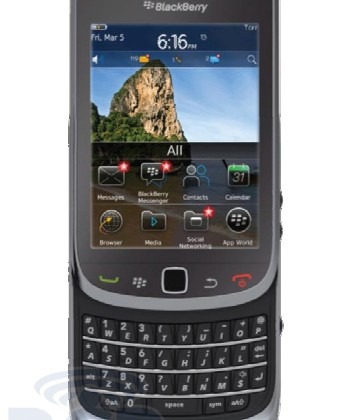 The BlackBerry Dakota wasn't the only device to find its way onto the Internet prematurely. The Torch 2, the second generation "best BlackBerry ever," features the same physical construction as the first device, but the main differences that should catch potential customer's attention is the hardware inside the phone. While the original Torch featured a processor clocked at 600MHz, the new model significantly upgrades the speed, along with bringing new features to the mobile Operating System (OS) on board.
Like the BlackBerry Dakota, the Torch 2 will feature BlackBerry OS 6.1. That means the new device will feature OpenGL ES support, along with new APIs for several features, most of which focus on geo-location in one fashion or another. The Torch 2 will be a Quad-band GSM/GPRS/EDGE device, and feature a 3.2-inch HVGA capacitive touchscreen display with a resolution of 640 x 480.
The main feature of the device, though, is the 1.2GHz processor. There will be 512MB of RAM, and 8GB of internal storage. The device will feature Bluetooth 2.1, a 5MP camera on the back, and GPS. Another new feature is the magnetometer. With the lack of changes to the exterior of the device, it's good to see that Research In Motion is focusing on improving the inside.
[via Boy Genius Report]