BlackBerry Slider caught in wild again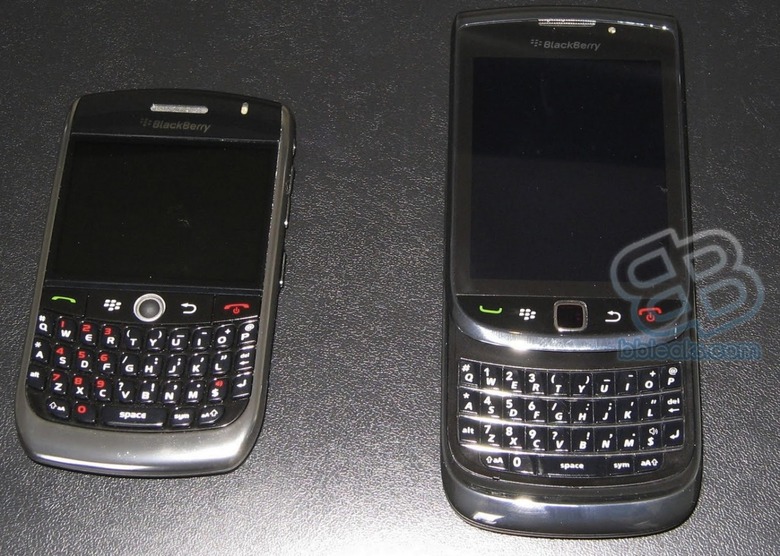 After its first blurry sighting, the BlackBerry Slider has shown up again in a new set of photos this time looking far clearer.  According to BBLeaks the device – which won't power on due to a "bad battery" – lacks the physically-clicking SurePress display of previous touchscreen BlackBerry devices, and from the photos we can see that RIM have fitted a large touchscreen and QWERTY in roughly the same bulk as the BlackBerry 8900.
Other than that, specifications are few and far between.  We've previously heard whispers of BlackBerry OS 6.0 making an appearance on the slider, as well as the display being 320 x 480 resolution, while connectivity is believed to include UMTS/HSPA and WiFi 802.11n.
Of course there's also an optical joystick like other recent RIM devices.  BBLeaks say the battery is a non-standard pack, too, labelled FX-1 and being thinner than RIM's usual DX-1; it's also just 1,050mAh in capacity, likely a concession to overall bulk.