BlackBerry Rejected Apple And Microsoft Split Requests Say Insiders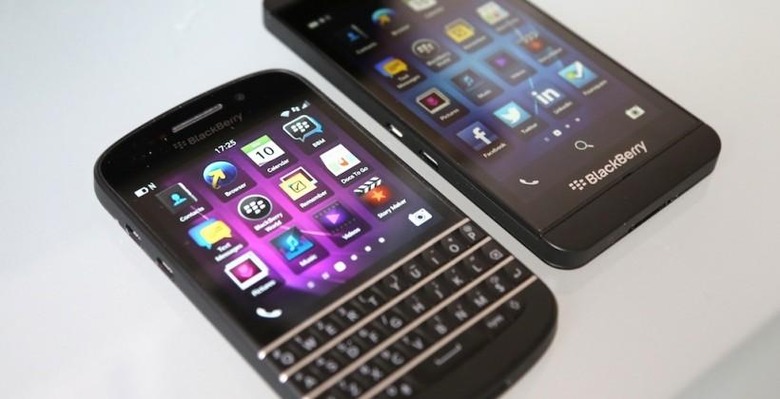 BlackBerry rejected approaches from Apple, Microsoft, Lenovo and others to break up the ailing Canadian company and split its assets, insiders claim, with the firm's patent portfolio apparently of particular interest. Both Microsoft and Apple were eager to acquire BlackBerry's wireless patents, sources told Reuters, but the firm's board decided a piecemeal sell-off was not in the interest of all stakeholders.
Those stakeholders considered were not only shareholders in BlackBerry, the insiders say, but customers, suppliers, and regular employees. Different companies – also including Cisco and Google – have reportedly been interested in various parts of BlackBerry, including its hardware division and its enterprise software expertise.
"Some of these assets are so intertwined they could lose value in a company break-up" a source told the news site, with the BlackBerry board cautious about unforeseen costs should the company be split. "Winding down some of BlackBerry's businesses would have created liabilities," another source echoed, "including in its commitments with suppliers, and would have weighed on the monetization of the company's intellectual property."
Instead, BlackBerry opted for a $1bn investment deal from Fairfax Financial Holdings, Canso Investment Counsel, Mackenzie Financial, Markel Corp, Qatar Holding, and Brookfield Asset Management.
In the process, CEO Thorsten Heins was dumped, and the company avoided any government involvement that might have occurred had foreign firms attempted to buy parts of its business. "The board felt the notes issue offered BlackBerry the most near-term certainty and the best chance for a turnaround," a source claims.
Of course, that turnaround could still prove elusive, and the $1bn investment might not be enough to reverse BlackBerry's fortunes. A split-up of assets could still one day seem the best course of action, the sources warned.