BlackBerry ditches Fairfax buyout and CEO Thorsten Heins for $1B investment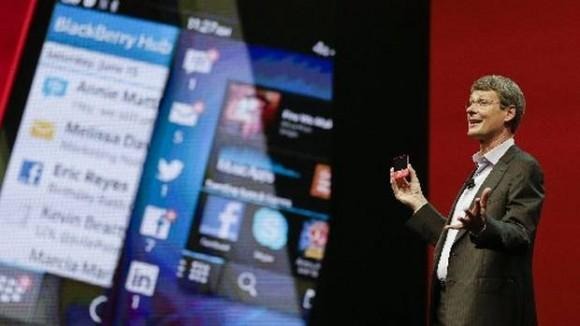 It's no secret that BlackBerry has been struggling to compete on the global smartphone market. The company was once one of the largest smartphone providers in the industry and in recent years has been unable to complete with offerings running the Android operating system and the iPhone from Apple. BlackBerry has been working hard to find a buyer to keep from going out of business altogether.
In fact, in September word surfaced that BlackBerry was going to be acquired by Fairfax Financial. That purchase deal has now fallen through, but it's not the end for BlackBerry. It is however, the end for BlackBerry CEO Thorsten Heins who has been let go. While Fairfax won't be purchasing BlackBerry, Fairfax and other institutional investors have invested $1 billion in BlackBerry.
The investment is a private placement of convertible debentures. Fairfax will acquire $250 million of the principal amount of the debentures and the transaction is expected to complete within the next two weeks. The other investors are making up the remaining amount of $1 billion BlackBerry has raised.
The investors combined hold 6% unsecured subordinated convertible debentures, which are convertible into common shares of BlackBerry at a price of $10 per common share. The transaction is a 28.7% premium on BlackBerry stock as of closing on November 1, 2013. The term for the Debentures is seven years and if all debentures were converted make would represent 16% of all common shares in BlackBerry. Heins will step down as CEO when the transaction closes with John S Chen acting as interim CEO while the company searches for a new permanent chief executive. Once a permanent CEO is found, Chen will become Executive Chair of the BlackBerry Board of Directors.
SOURCE: BlackBerry