BlackBerry wants to power your self-driving car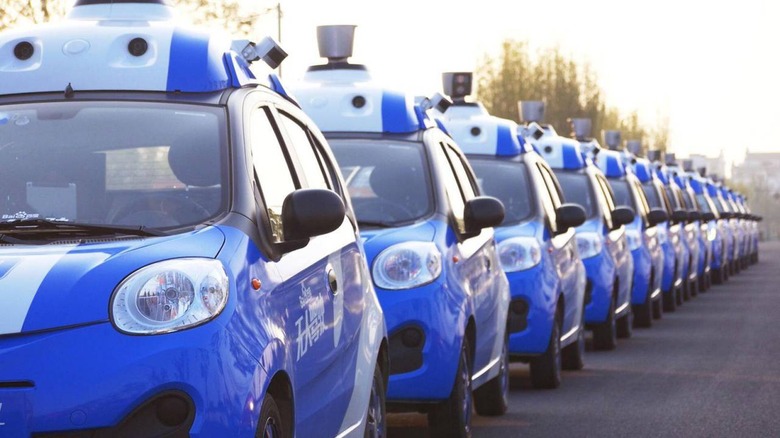 BlackBerry is aiming to reinvent itself as a heavyweight in autonomous and connected vehicles, announcing a huge investment into its QNX platform. The expansion will see BlackBerry invest more than $310m into the new project, while the Government of Canada will inject $40m more courtesy of its Strategic Innovation Fund.
It's going to mean a significant expansion for BlackBerry QNX, the automotive-focused business unit of BlackBerry Limited. The aim is to add most than 800 new jobs in Canada over the next decade, BlackBerry says, along with maintaining a further 300.
Those employees will be working on making BlackBerry QNX into a powerhouse in next-generation automotive technologies. For instance, the company will be working on new automated control systems for driverless and semi-driverless vehicles, along with new safety and security systems for driver-assistance technologies. That should have applications both in fully-autonomous driving, whenever that finally reaches the mass-market, but also before that point in production vehicles looking to ramp up active safety systems.
At the same time, BlackBerry QNX will also be exploring communications in vehicles. Vehicle-to-Vehicle (V2V) – also known as C2C or Car-to-Car – along with vehicle to infrastructure is expected to be a key component of autonomous driving, the interchange of data between vehicles and the roadways they use essential to giving driverless systems a full understanding of the environment around them. A key focus for BlackBerry QNX will be ensuring that communication is encrypted and secure, since it could likely present an alluring target for hackers.
QNX is the big platform you've never heard of
While BlackBerry is most commonly associated with smartphones – and, more recently, its troubles making money from smartphones – the company actually has an established history in automotive. It acquired QNX in 2010, a real-time operating system focused on embedded devices. While the name may not be familiar to most, there's a fair chance that they'll have interacted with QNX in some form.
That's because it has been widely used as the basis of embedded systems in automotive, both for the underlying architecture of modern vehicles, and for the infotainment platforms they use. Indeed, BlackBerry says that more than forty automakers currently use QNX in their vehicles, along with seven Tier 1 automotive suppliers. Audi, BMW, Mercedes-Benz, Toyota, and numerous others all rely on QNX in some form.
As part of this new investment, BlackBerry QNX will be making even greater inroads into driving technologies. "BlackBerry QNX will also develop and use concept cars as labs for technology and software development," the company said today. That doesn't mean we can expect a BlackBerry car to reach dealerships, but it will expand the company's footprint and could see it compete with Waymo, Cruise, Apple, and others on making autonomous vehicle prototypes. Back in early 2018, QNX announced it was working with China's Baidu on a self-driving test fleet.
Next-gen automotive systems are the new frontier
It's fair to say the automotive industry is facing a number of disruptions, coming at it from several directions simultaneously. On the one hand, while most experts believe that Level 4 and Level 5 autonomous driving is still some way out from commercial feasibility, it's a category automakers can't afford to ignore. Well before that, vehicles that offset human driver involvement to some extent are an inevitability.
At the same time, expectations among owners of vehicles as to updates to their cars are also evolving. Automakers like Tesla have encouraged more demanding drivers, familiar with over-the-air (OTA) updates and upgrades for their smartphones, and wanting the same for their vehicles. That has required a huge shift in automotive and infotainment architecture, since few in the industry designed such systems with the expectation of frequent updates, much less that process taking place outside of authorized service centers with specialist equipment.
Adding to the turmoil, companies considered non-traditional in the automotive world are also looking to make inroads. Google is inking deals with automakers like Audi and Volvo to build entire infotainment systems on Android, while Apple's driverless car intentions were modified to instead position the Cupertino firm as a software, electronics, and active safety tech supplier instead.
For BlackBerry QNX, then, there's both an opportunity and a challenge ahead. "BlackBerry is trusted by automakers and Tier 1s around the world to protect hardware, software, applications, and end-to-end systems from cyberattacks," John Chen, executive chairman and CEO of the company, said of today's announcement. All the same, if it's to maintain that position it'll need to rise to the challenge laid down by newcomers in the space – and meet increasingly-demanding consumers – as the car tech world accelerates.