BlackBerry Q10 release set for April 26th in UK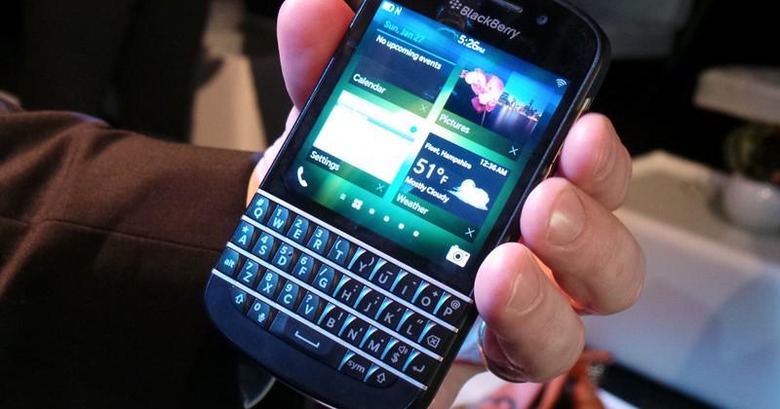 While the official release of the BlackBerry Q10 has still not been confirmed for any USA-based mobile carriers, the UK-based Vodafone has made it clear that April 26th will be the day they begin having the device in-stock. The BlackBerry Q10 is the physical QWERTY keyboard-toting hero phone for BlackBerry 10, the company's newest operating system release. You'll also find the BlackBerry Z10 already available across the world – that being the full-touch hero for BlackBerry 10.
With the BlackBerry Q10 you'll be seeing pre-orders beginning from today at Vodafone – grab one if you're living in the United Kingdom only! If you do want one and live inside the UK, you're in luck: Vodafone has promised that this device is one of the first to have the built-in ability to work with the 4G LTE networks appearing soon throughout the region!
Here in the USA we're expecting this device to also appear with 4G LTE capabilities built-in as the device will be appearing on several networks with 4G LTE as a standard feature on all smartphones. The BlackBerry Q10 is also a device we've had some hands-on time with – have a peek at our BlackBerry Q10 hands-on experience right this minute, or stick around for the preview video here:
This BlackBerry Q10 device is working with a 3.1-inch touchscreen with 330 PPI resolution and Super AMOLED technology. Below this display you'll find the device's full physical QWERTY keyboard and a full rounded-edged body that'll have BlackBerry addicts screeching for joy. Keep your eyes peeled for more BlackBerry Q10 action in the near future right here on SlashGear!
[via Vodafone]