BlackBerry Priv is 'really struggling,' AT&T exec says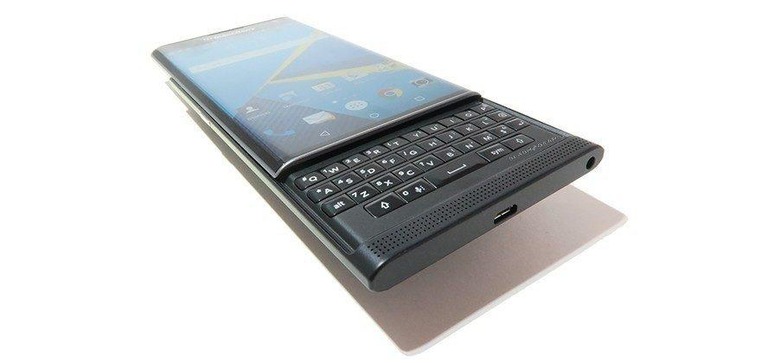 The BlackBerry Priv, the maker's Android smartphone, isn't doing so great. According to a recently surfaced source, AT&T has seen too many units being returned, with the handset overall "really struggling" to establish itself amongst its competition. The lagging sales are despite efforts on BlackBerry's part to boost sales — back in April, for example, the company lowered the handset's price in the U.S., U.K., and Europe, bringing it down to the same general price range as the Samsung Galaxy S7.
Unfortunately for BlackBerry, a relatively small price cut can't help bolster sales for a phone no one wants. As of that April price cut, the U.S. price sits at $649 USD, a steep price for a handset that, relative to other phones in that price range, doesn't have many standout features to offer.
Speaking to CNET, an unnamed AT&T executive has cropped up to say, "The BlackBerry Priv is really struggling. We've seen more returns than we would like." That's bad news for BlackBerry, a company that has, despite some pretty big efforts, failed to reverse its increasingly doomed fortunes. The Priv was the first among BlackBerry handsets running Android instead of the maker's own OS, and some had anticipated the combination of keyboard, Android, and the BlackBerry name to make the Priv an at least moderate success.
Earlier this year, though, sales numbers shed light on how poorly the Priv is selling. In its fourth fiscal quarter, BlackBerry sold only 600,000 Priv units. The most recent statements from the Priv's first U.S. carrier further call into question BlackBerry's future as a hardware company.