BlackBerry Priv's sales numbers don't look promising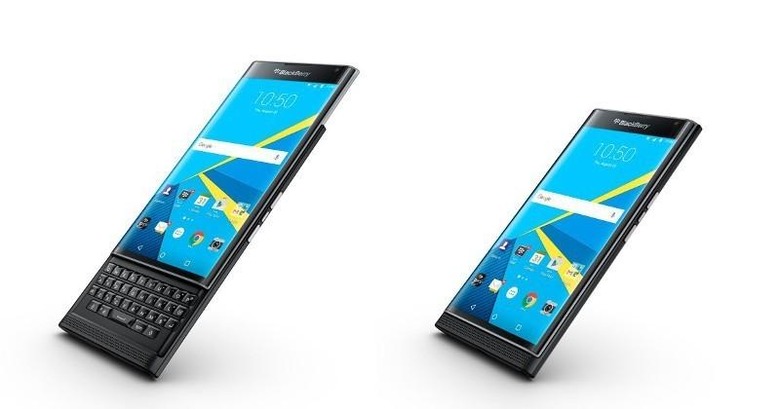 600,000 units. That's how many Priv smartphones BlackBerry was able to sell in the fourth fiscal quarter, ending September last year. Considering CEO John Chen's usual coy answer was to hint that things were "so far, so good", the lower than projected total doesn't inspire much hope in the company's future as a hardware maker. Always the optimist, however, Chen tries to mitigate the impression by relating how to company was able to slash its operating losses by half thanks to the sales of its smartphones.
BlackBerry of course has a few smartphones in the market, but the Priv was considered to be the true and almost final test of the company's capability to remain a key player in the smartphone market. Although it won't officially accept it, BlackBerry may have hedged a lot, perhaps all, of its mobile business on what it started with the Priv. To be more specific, it has started the road towards adopting Android wholesale. Of course, it remains committed to BlackBerry 10 OS but, aside from promised security updates, the company hasn't detailed any major plans for features and whatnot.
Given the importance of the smartphone, plus BlackBerry's own energetic push, analysts at Wall Street expected the company to sell around 850,000. Against that mark, 600,000 is beyond underwhelming. In fact, it even underperformed the 700,000 of the previous quarter. The company, which normally doesn't even reveal such details, makes no comment on why that was so. One good reason perhaps is the very limited availability of the device from carriers. The Priv originally launched only on AT&T, with T-Mobile following in January and Verizon only in March.
Chen, however, is unsurprisingly still positive about BlackBerry's future. Profitability is still within reach, he says. But to break even, the company has to sell 3 million smartphones this year alone. BlackBerry's tactic might be to focus on software and on mid-range devices, with Android at the center of it all.
Worse come to worst, BlackBerry could end up becoming more of a software company than a mixed software and hardware business one like Apple. BlackBerry's original appeal was on the hardened enterprise-grade software that it offered on and together with its devices. These days, however, it has seen much of that market eaten up by Google's Android and Apple's iOS as well. With the Priv, BlackBerry slapped security and privacy features on top of Android to make the device more to its taste. That said, the Android platform itself is still far from the company's ideal OS, at least as far as security and enterprise-friendliness is concerned.
As a sort of reprieve for BlackBerry Priv owners, the company is reported to be starting the beta test of the Marshmallow update this week. However, the final update isn't expected to roll out until May.