BlackBerry Priv confirmed, Android-powered phone will debut this year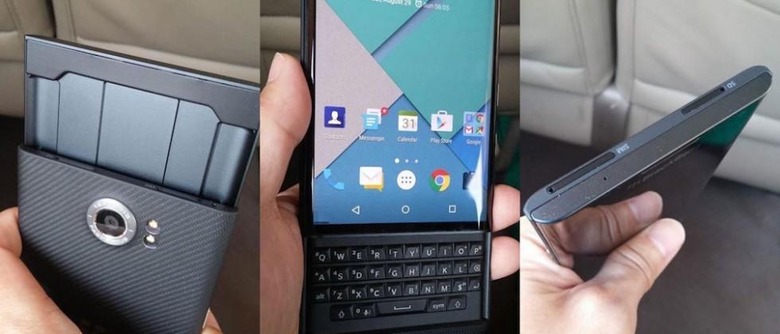 After several months of leaks and rumors, BlackBerry itself come out and confirmed that its Android-powered, sliding keyboard smartphone is called the Priv, and will be released before the end of this year. The statements come from BlackBerry CEO John Chen, as part of the company's quarterly financial results report. The phone, which has previously been known as the Venice, will feature "the best of BlackBerry security and productivity," Chen added.
While the name of the device and its general release period were confirmed, BlackBerry said additional details like price, specs, and exact availability will come in the next few weeks. Chen said that the company is looking forward to making it available by the end of 2015 for customers in "major markets in-store and online."
In addition to being the first BlackBerry device to run the Android operating system, as opposed to the company's own BlackBerry 10 OS, rumors and images have shown the phone will have a backside that slides down, revealing a full QWERTY keyboard, along with a curved-edge screen similar to the Galaxy S6 Edge, and an 18-megapixel camera on the rear.
As for BlackBerry 10 OS, Chen said that the company "remains committed," and there are no plans to abandon the software. In fact, version 10.3.3 was said to see release in March of 2016. BlackBerry also admitted that it had experienced financial losses as sales continue to decline. There seems to be high hopes for the Priv, however, as its being described as a "flagship slider device," and should lead to "modest sequential revenue growth."
SOURCE BlackBerry