BlackBerry Venice QWERTY phone leak shows potential Android gem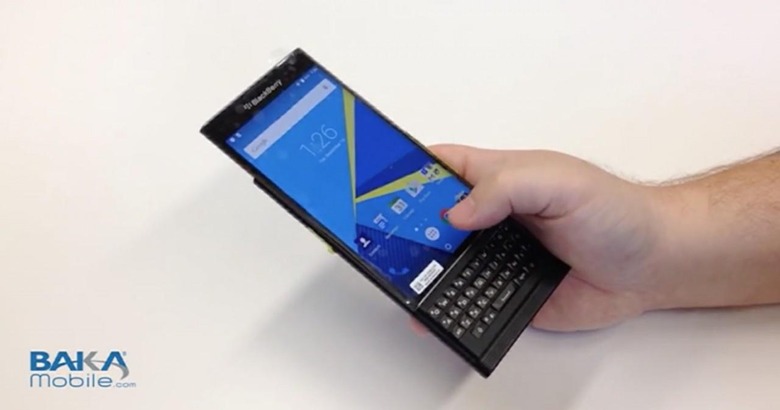 The BlackBerry Venice has leaked again and – though it seems bizarre to say – may end up being the most interesting Android phone of the year. The QWERTY-blessed slider has cropped up on video again, this time courtesy of Canadian retailer Baka, showing off its pop-out keyboard as well as the software tweaks that BlackBerry has made to the Android OS.
For the most part, those changes actually look to be useful. Most popular among the BlackBerry-faithful is likely to be universal search, which hunts across the web, contacts, and phone content in one fell swoop.
There's also BlackBerry Hub, but at the same time you get all of the usual Google services.
The keyboard itself is more than just a set of clicky little keys, too. As BlackBerry did with the Passport, it's touch-sensitive: swiping your fingers across it works in much the same way as a trackpad might.
That way, you can navigate through menus and webpages without covering the screen with your thumb or, indeed, leaving greasy smudges behind.
According to previous rumors, BlackBerry is going all-out with carrier support and we're expecting to see the Venice – which will almost certainly get a new name in time for its commercial launch – debut across all four of the main US networks.
While BlackBerry has been the butt of smartphone jokes for some years now, there's undoubtedly a set of loyal users who love the hardware but have become disillusioned with the software. A switch to Android might well be sufficient to keep their custom.
On the flip side, Android phone manufacturers have effectively abandoned the physical keyboard – though case oddities like Samsung's for the Galaxy S6 edge+ do exist – leaving fans of hardware typing left wanting.
VIA Venturebeat
SOURCE Baka Mobile