BlackBerry Playbook 10-Inch Version Axed?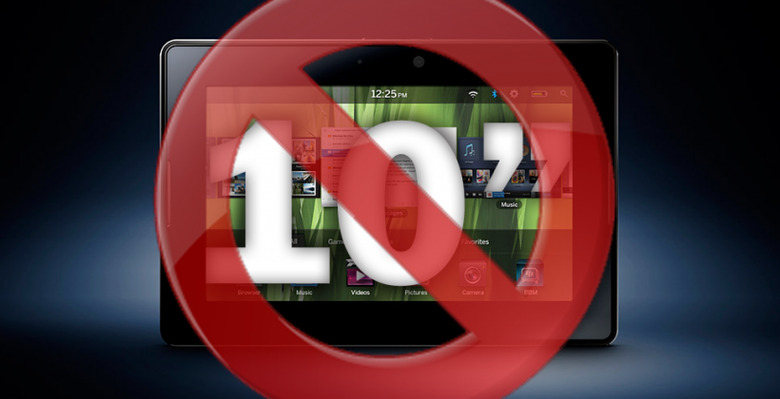 The BlackBerry Playbook was rumored to have a 10-inch version arriving later this year in time for the holiday season. But now, new insider tips say that RIM may be axing those plans to refocus efforts back on their QNX-based "superphone." This news comes just shortly after RIM's disappointing earnings call and layoffs.
RIM is in the process of transitioning to a new QNX platform and have had a "superphone" in the works. However, in an attempt to rush out the Playbook tablet to compete with Apple's iPad, the company had to divert its engineers to focus on tablet development, which may have led to the ensuing delays in its smartphones.
Canceling the 10-inch Playbook in order to focus on their next smartphone offering may be a wise choice, although opinions are mixed on whether the larger screen might be better than the current 7-inch model. Either way, with iOS and Android still in the lead and even the Windows Phone platform generating excitement, RIM needs something different if it doesn't want to sink further.
The BlackBerry Bold 9900 is there first step in offering a touchscreen, but even that has been delayed from its summer release to sometime later this fall. The rumored superphone, however, is said to use the same single-core 1.2 GHz processor as the BlackBerry Bold 9900. This could be disappointing, especially since by its release in 2012, competitors will be way head of the game when it comes to processor specs. The main attention may be focused on the display, which is said to be 4.3 inches with a resolution of 900+.
[via N4BB]